Leah, David, Nathan, Dan, Joe, and Bill set off on July 29 from Elliott Ridge, heading into the headwaters of Cataract Creek in the Gore Range. Joe's dogs, Tyson and Gracie, came too.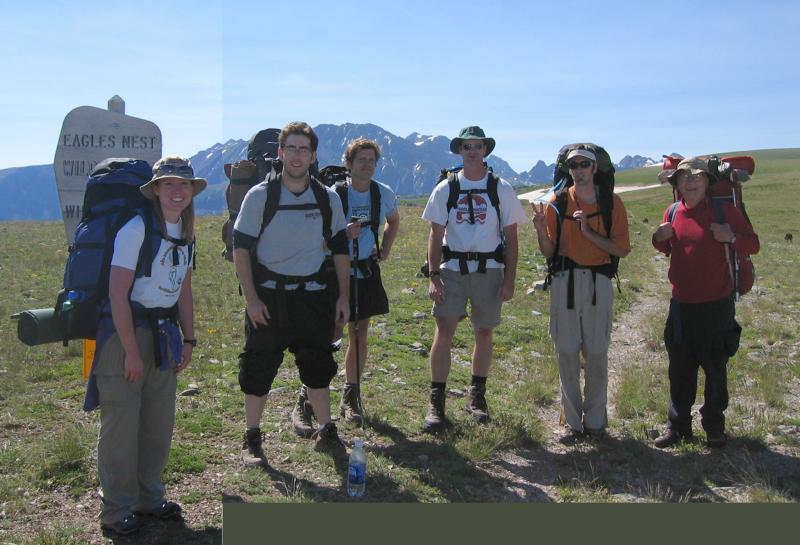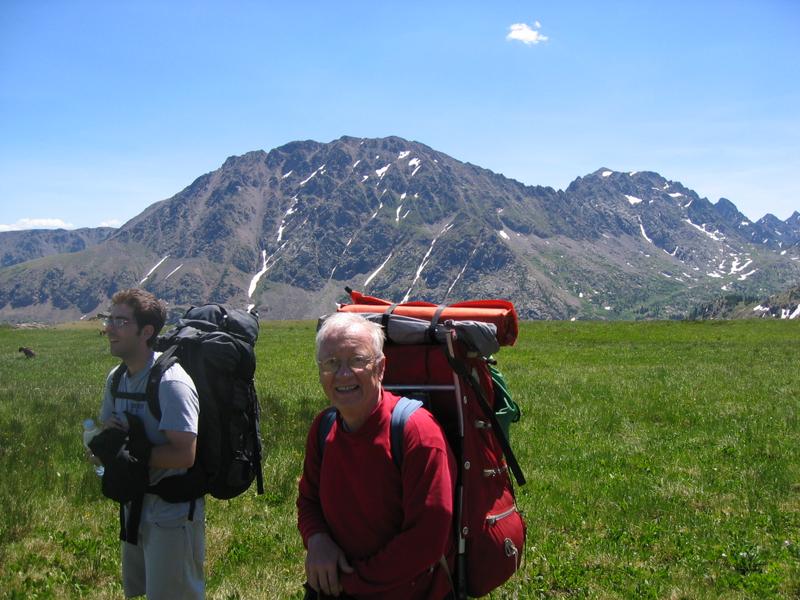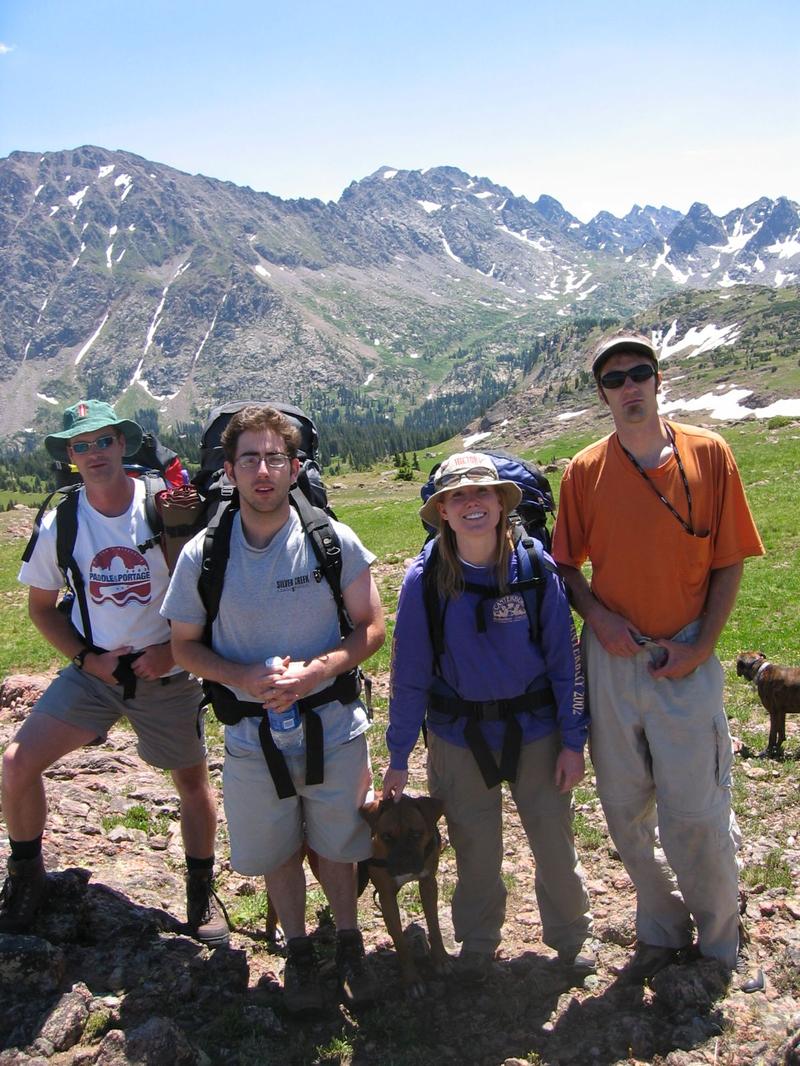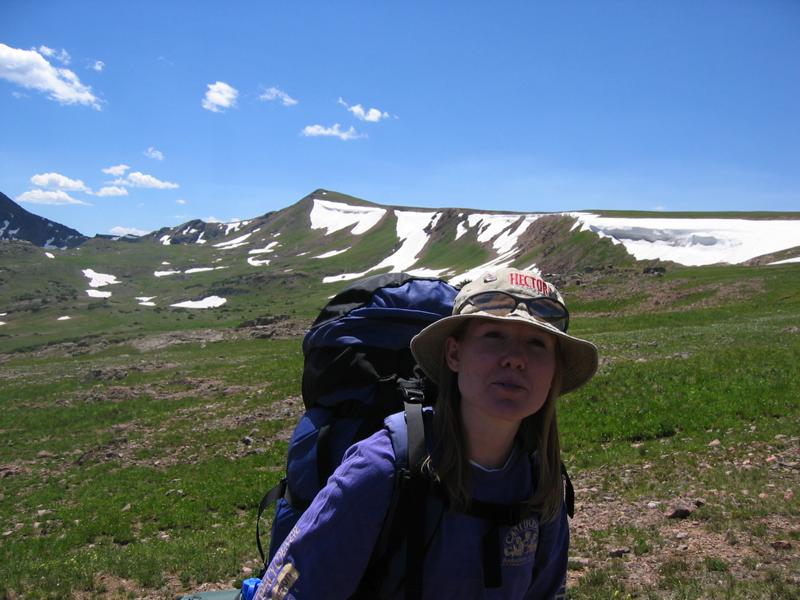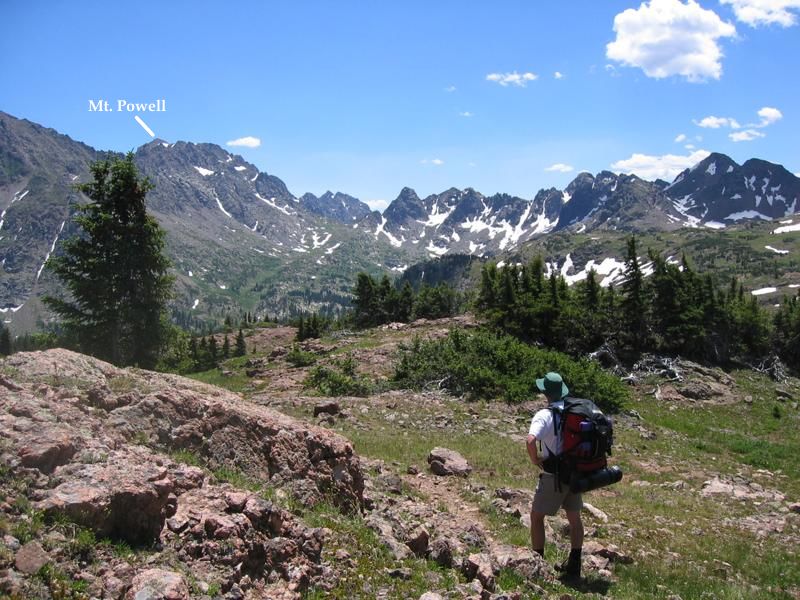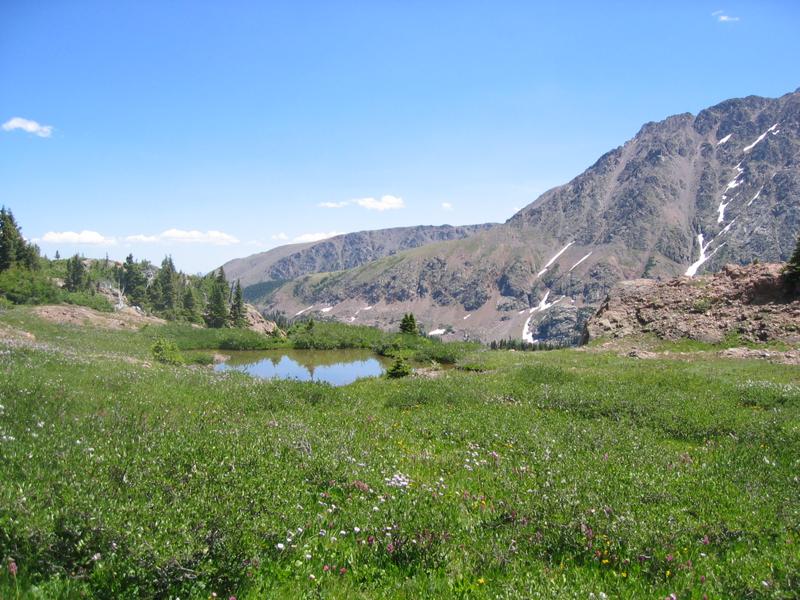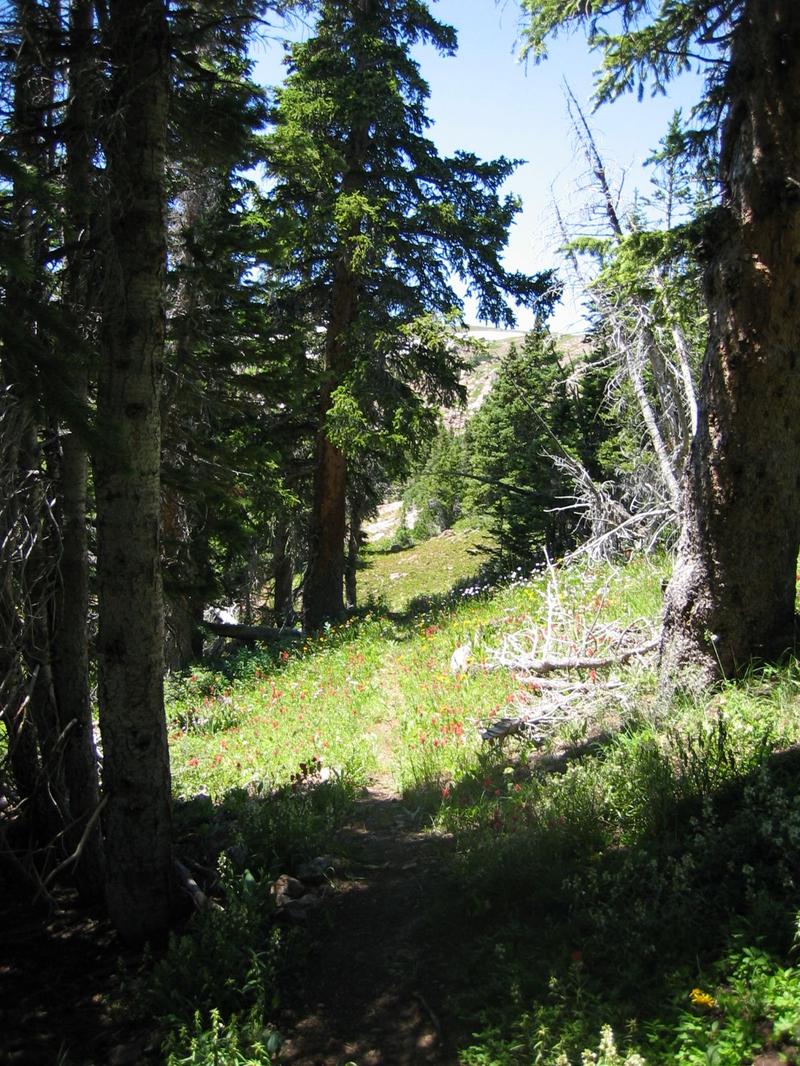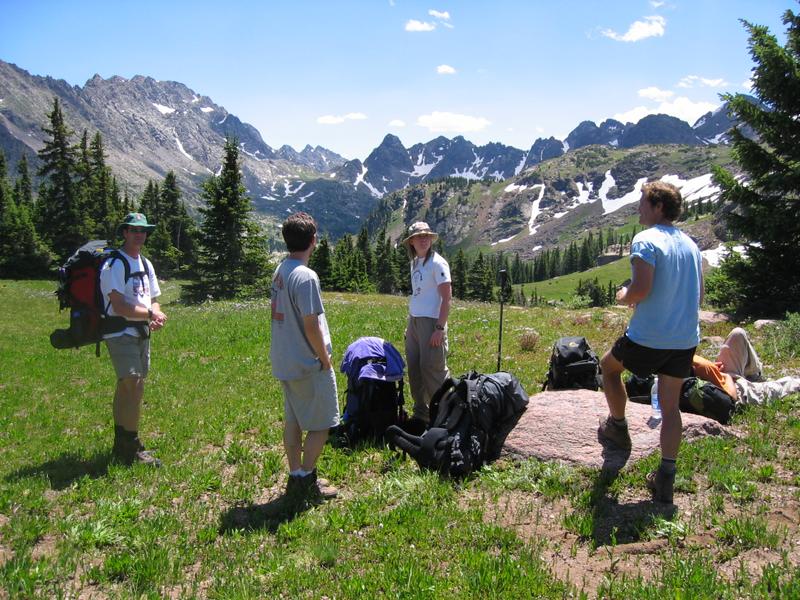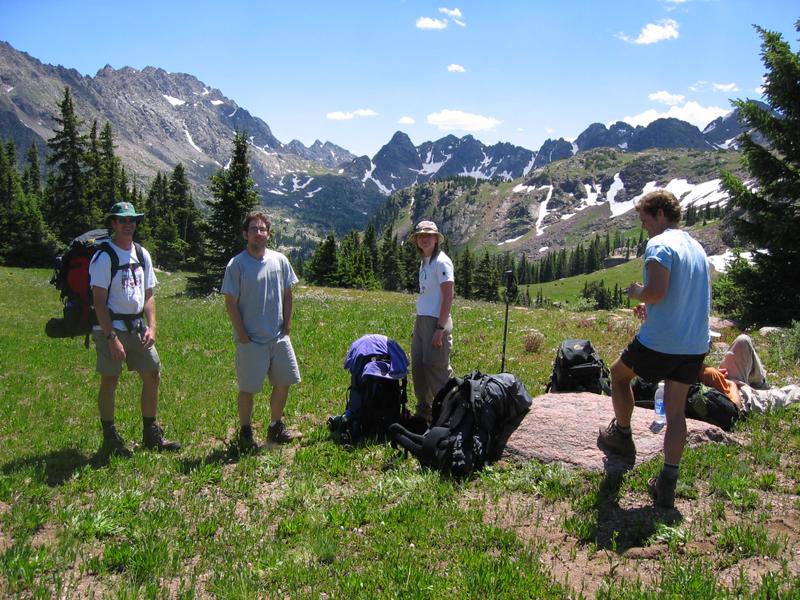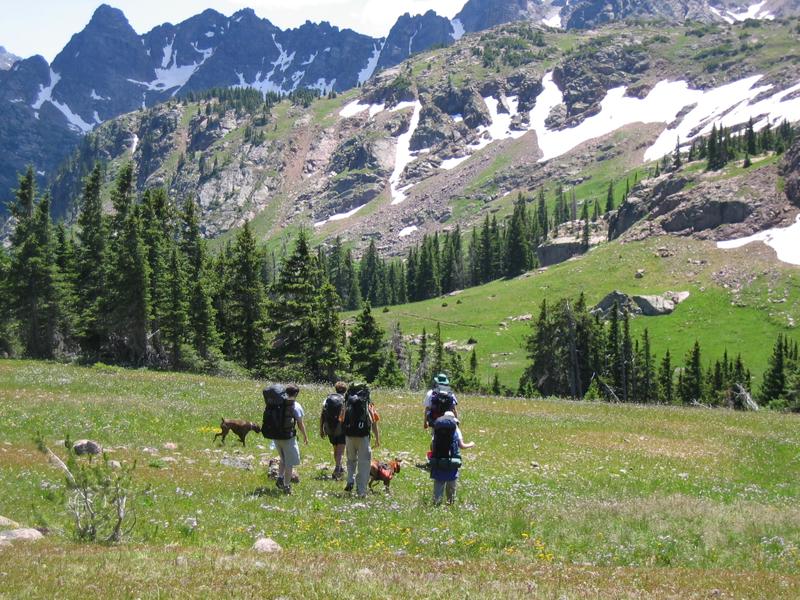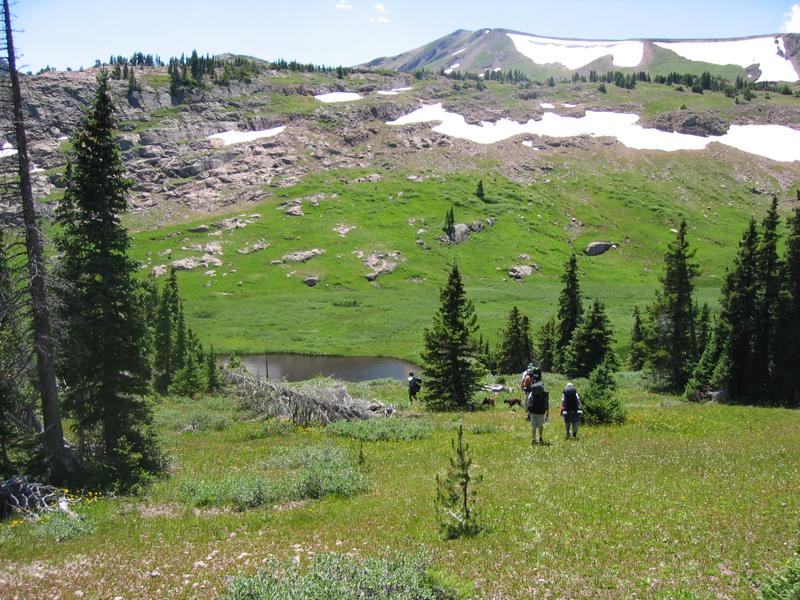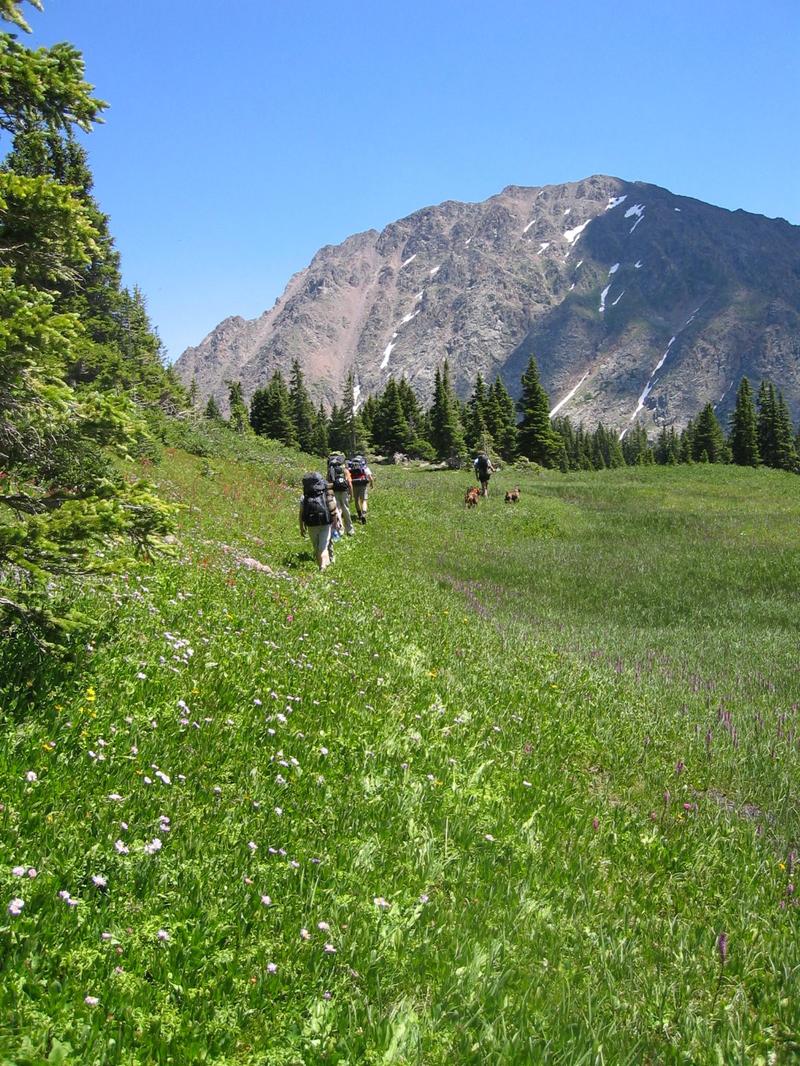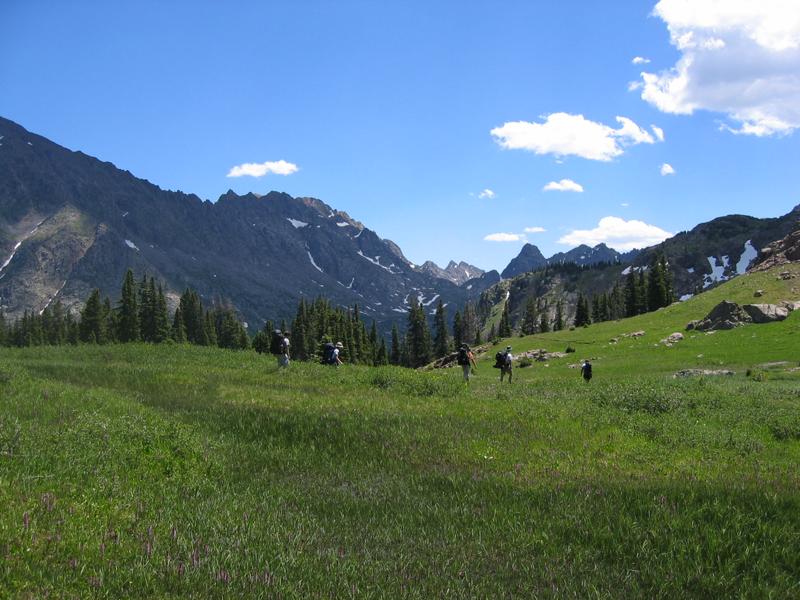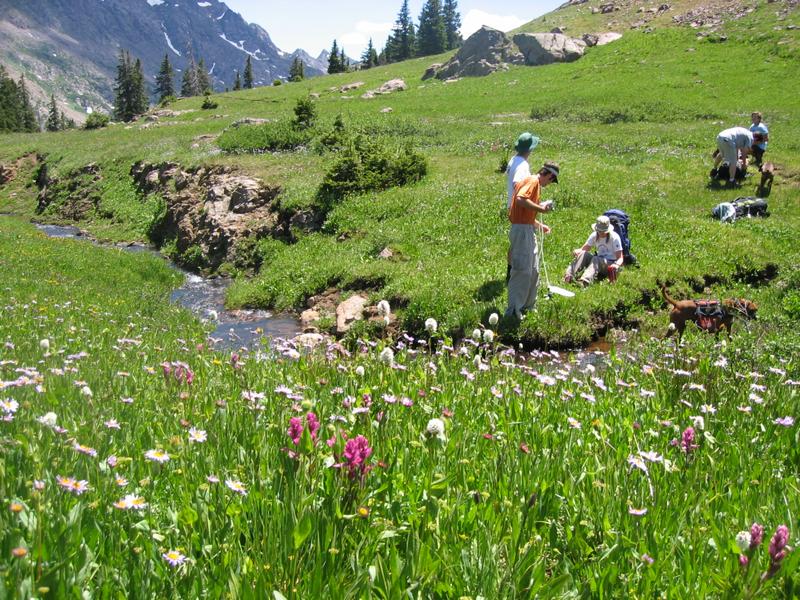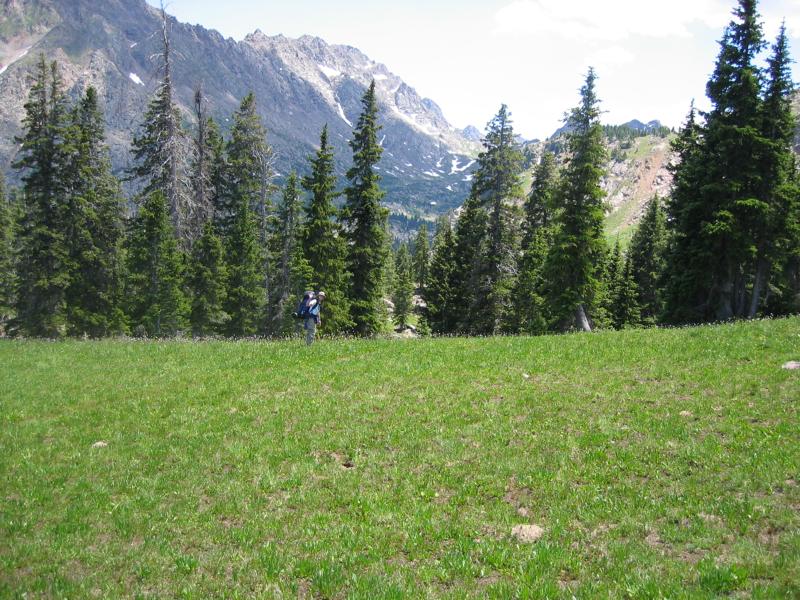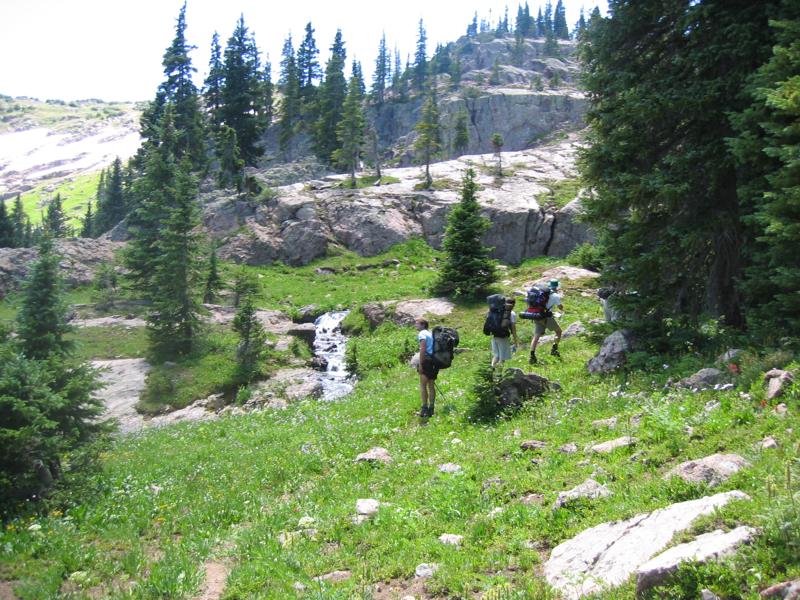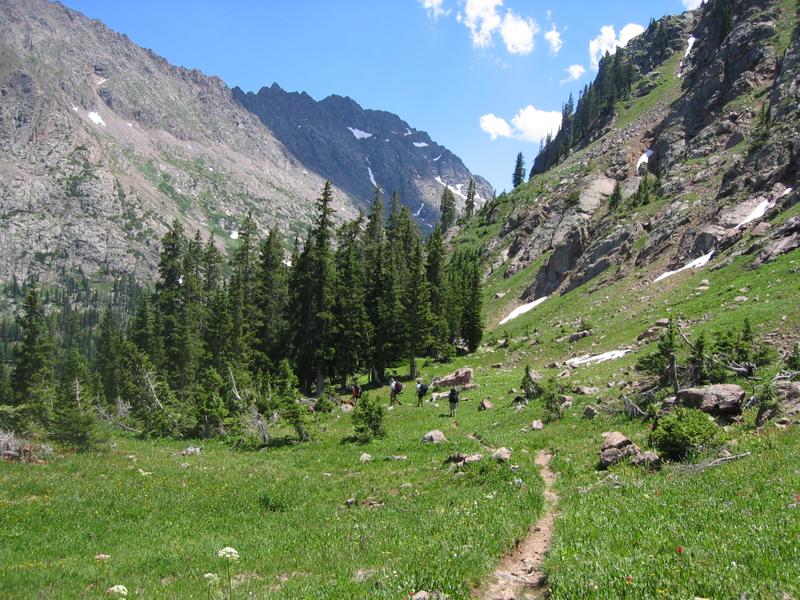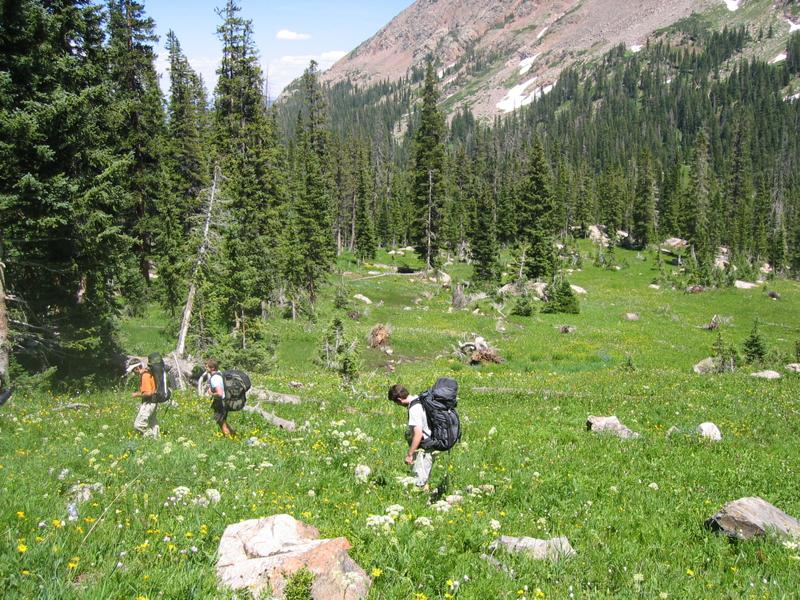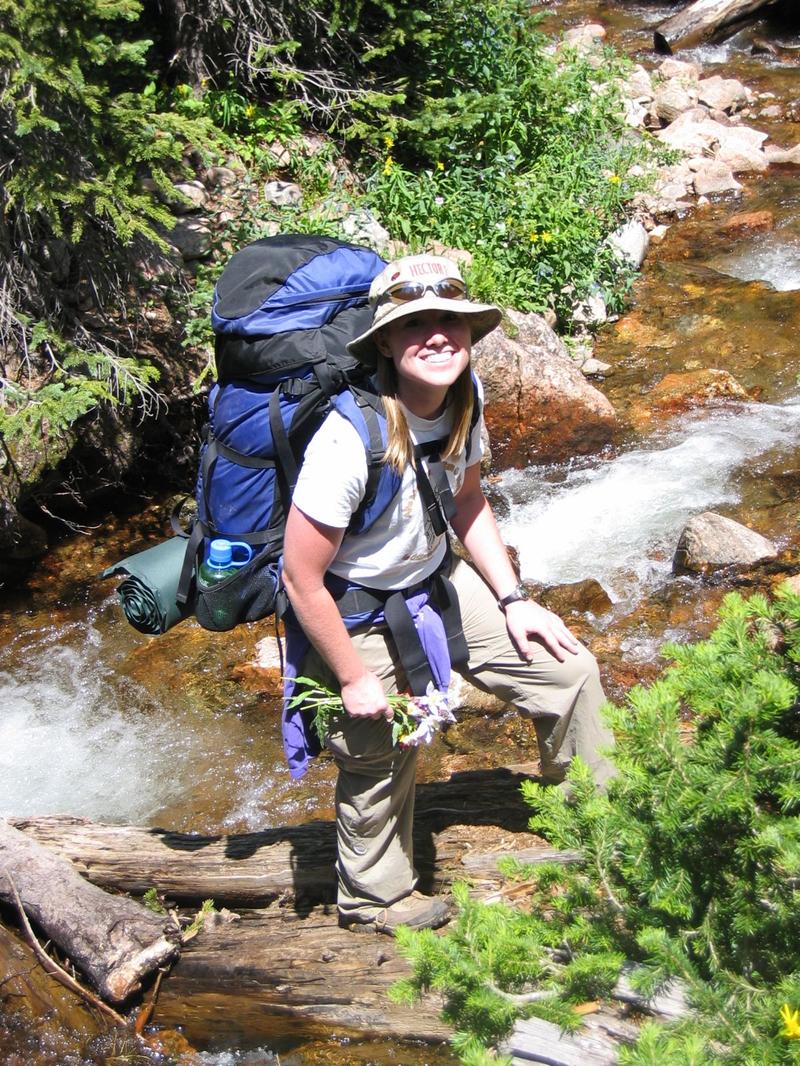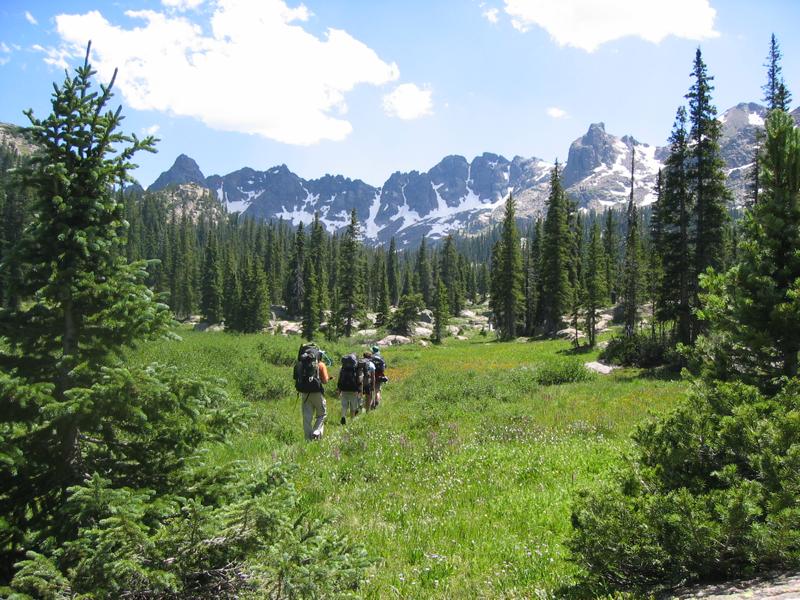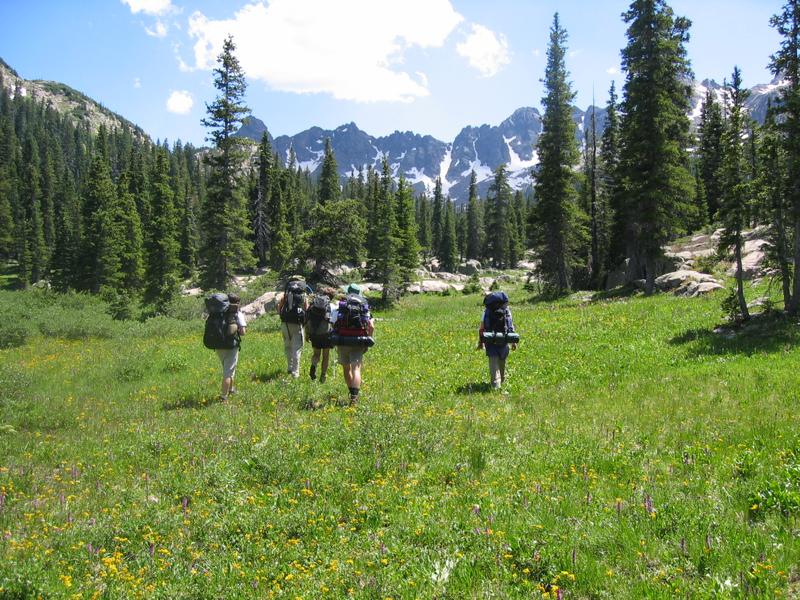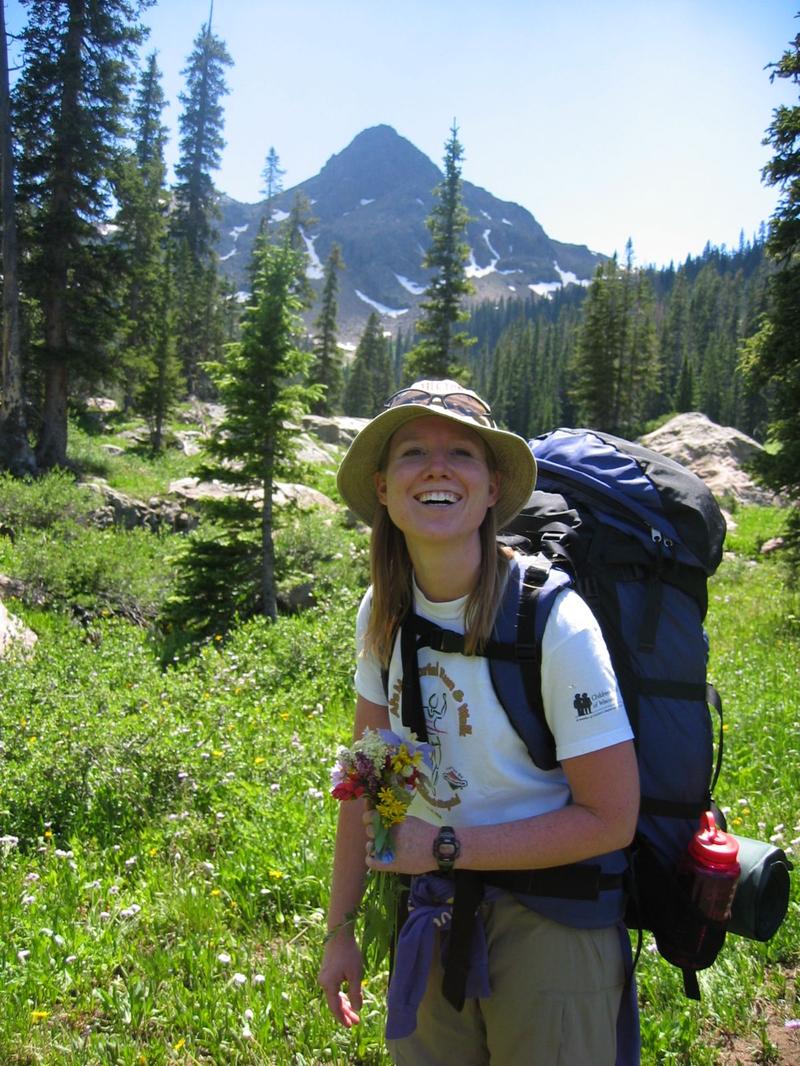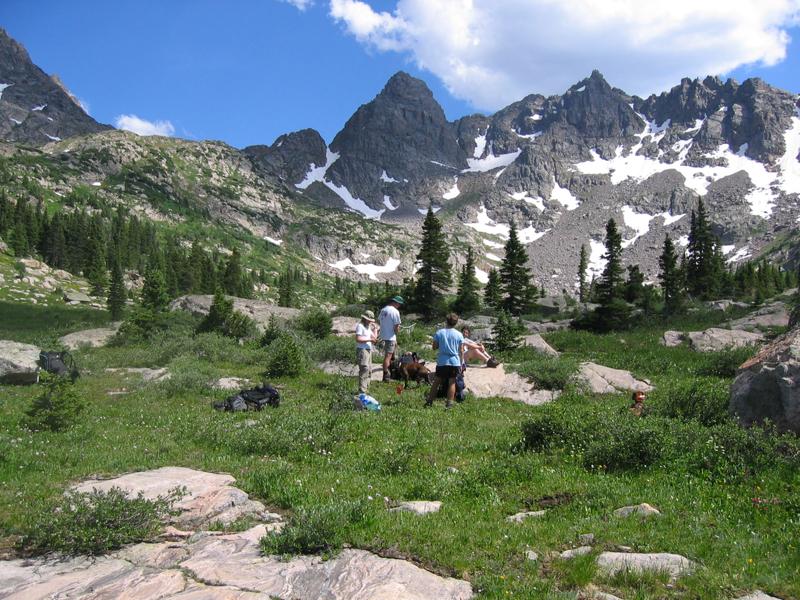 We reached our campsite after about 7 hours.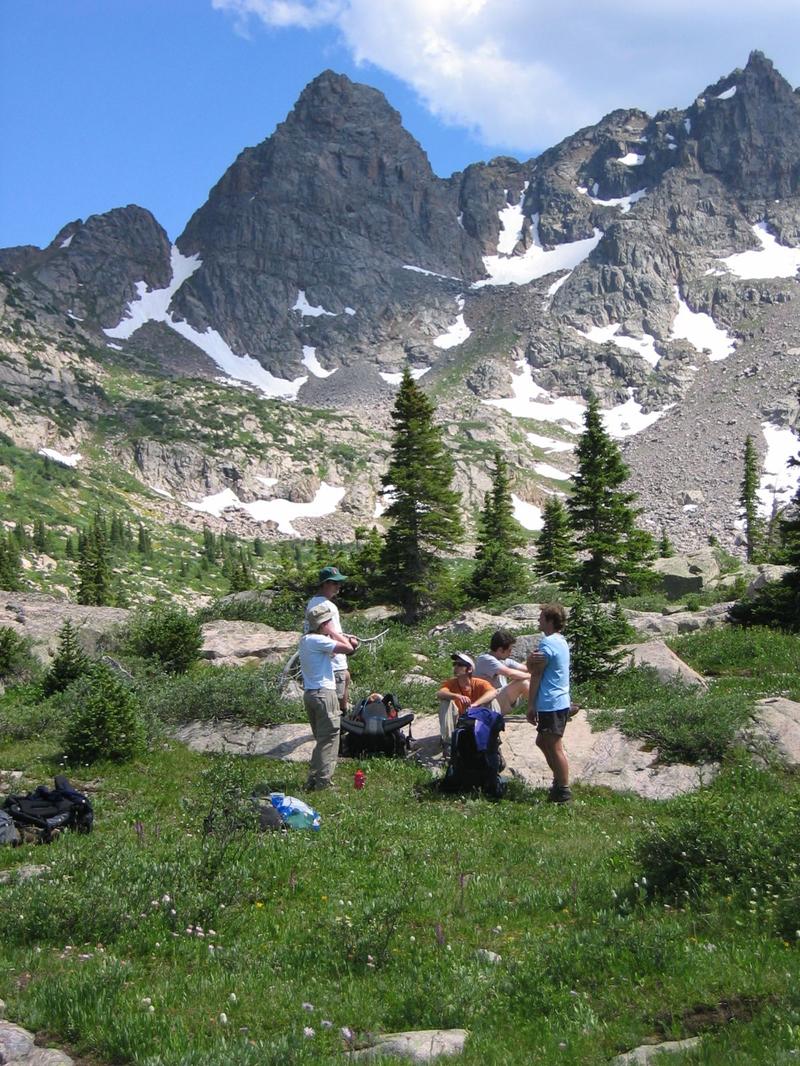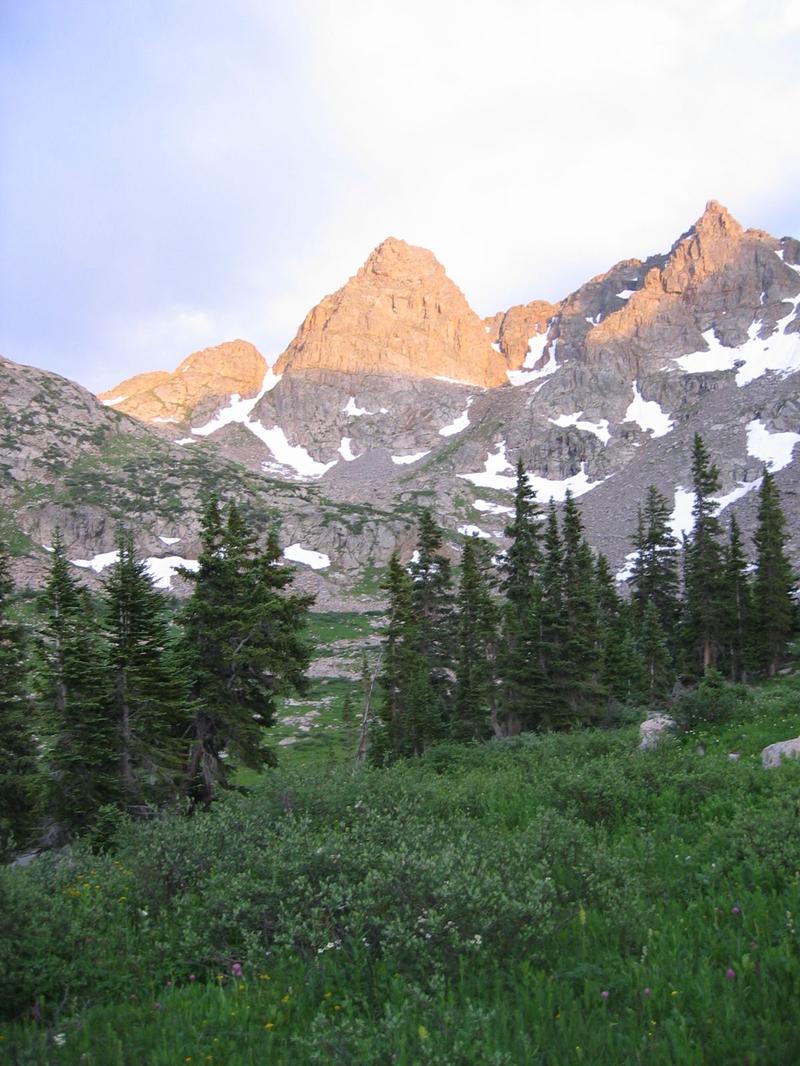 To light a fire....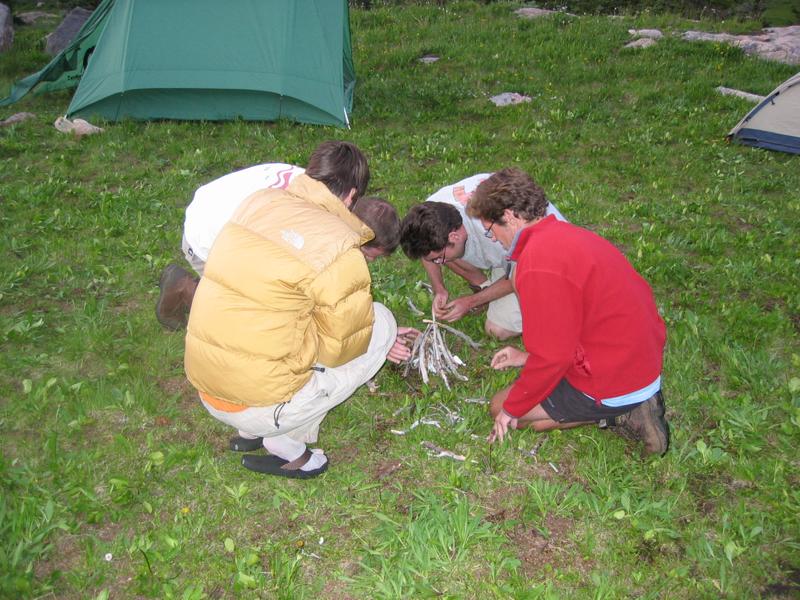 Next morning, Tyson met a porcupine. Joe decided that he had best find a vet quickly. Leah would drive. Since Nathan, Dan, and David had planned to leave that morning, that left only Bill at camp.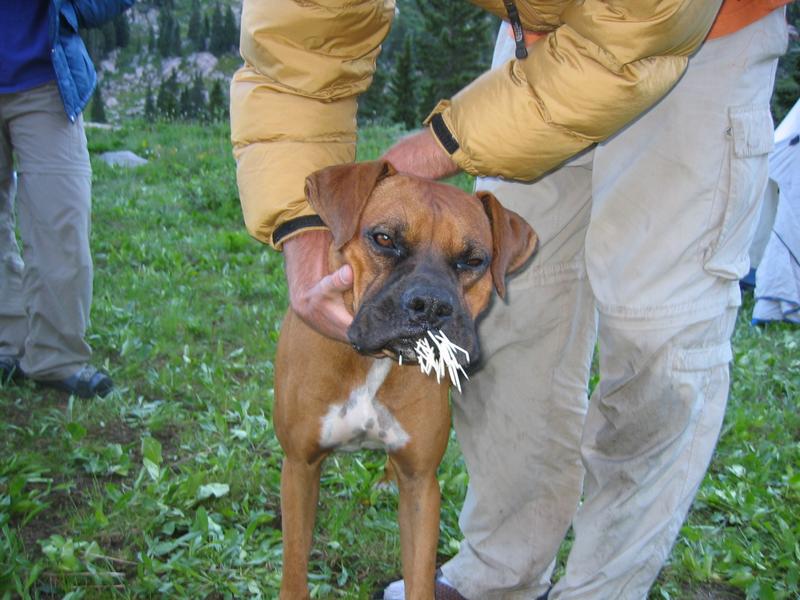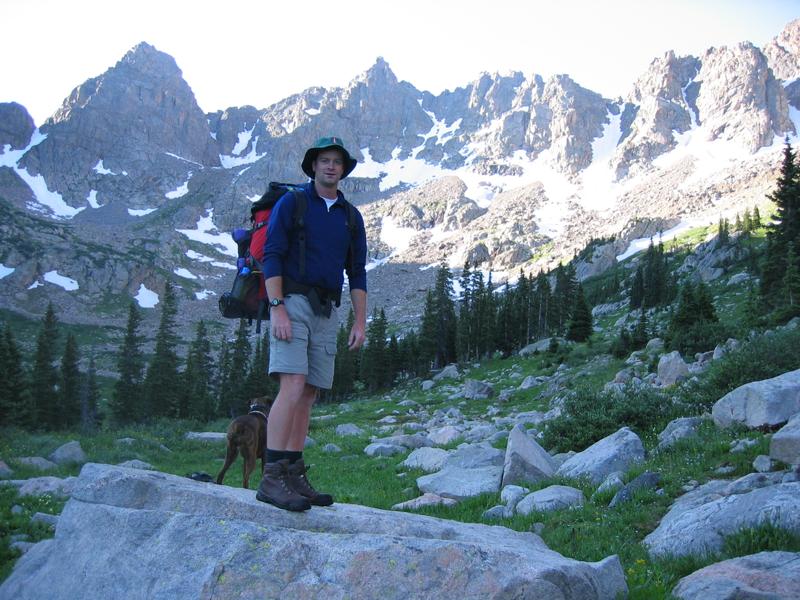 ---

Bill set off to solo Mt. Powell.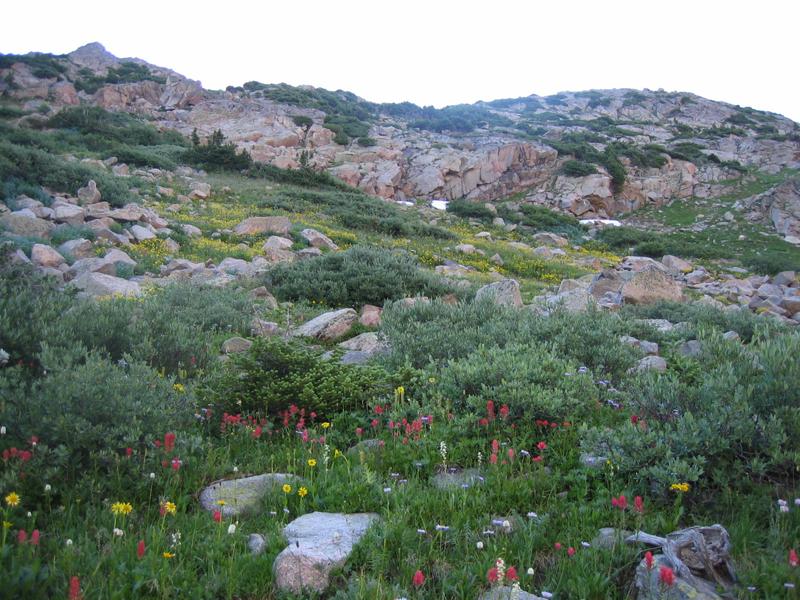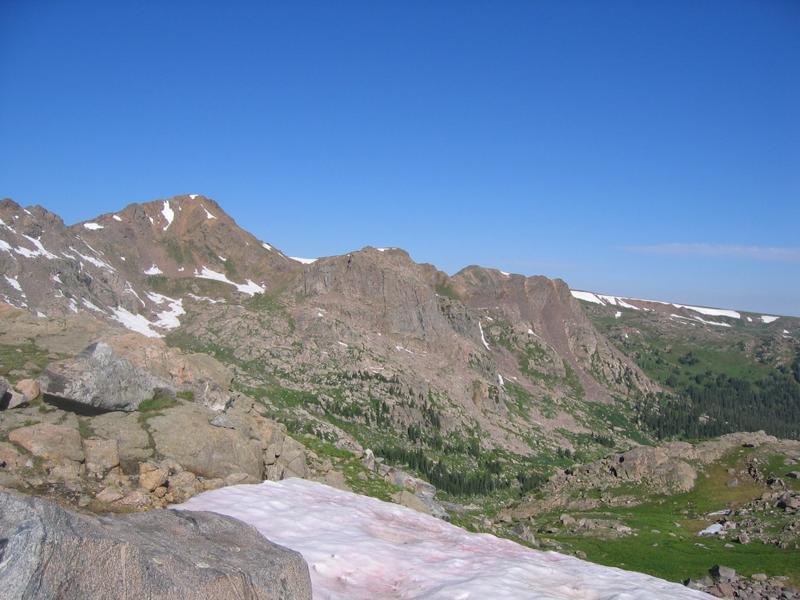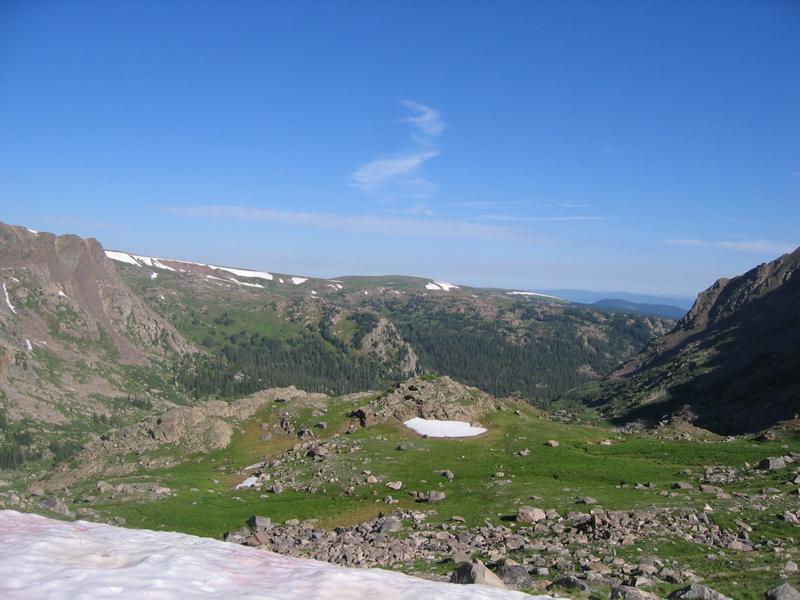 The mountain, it turned out, was thick with traffic!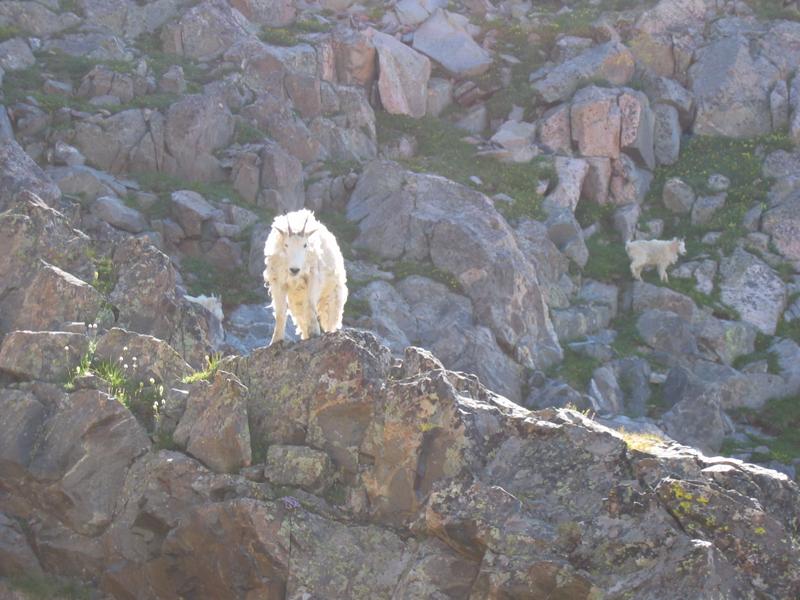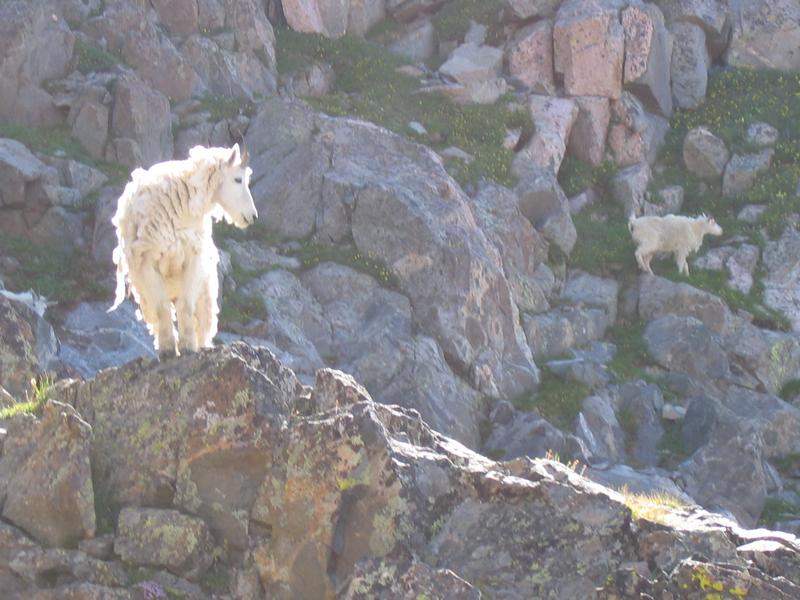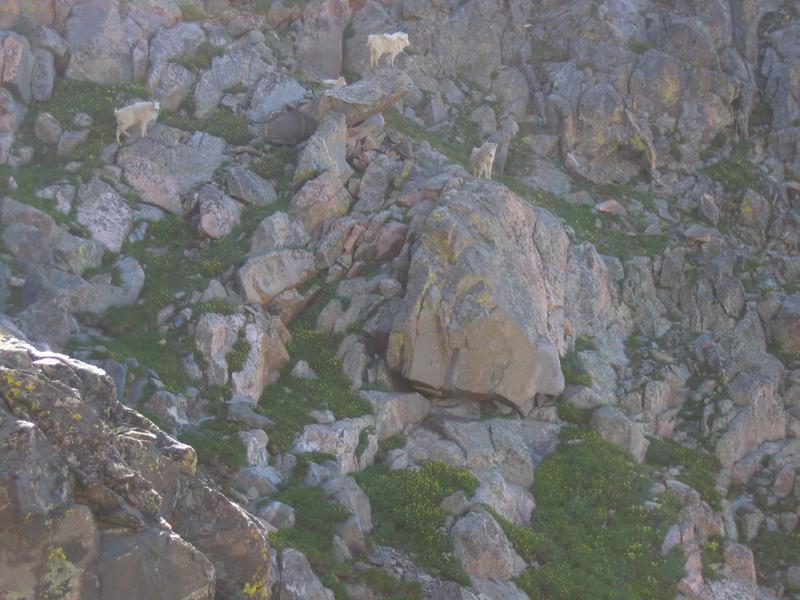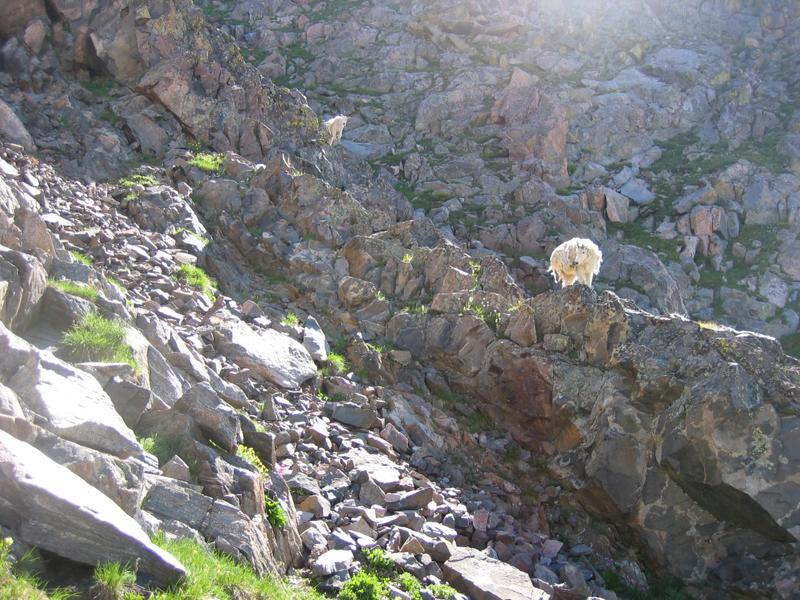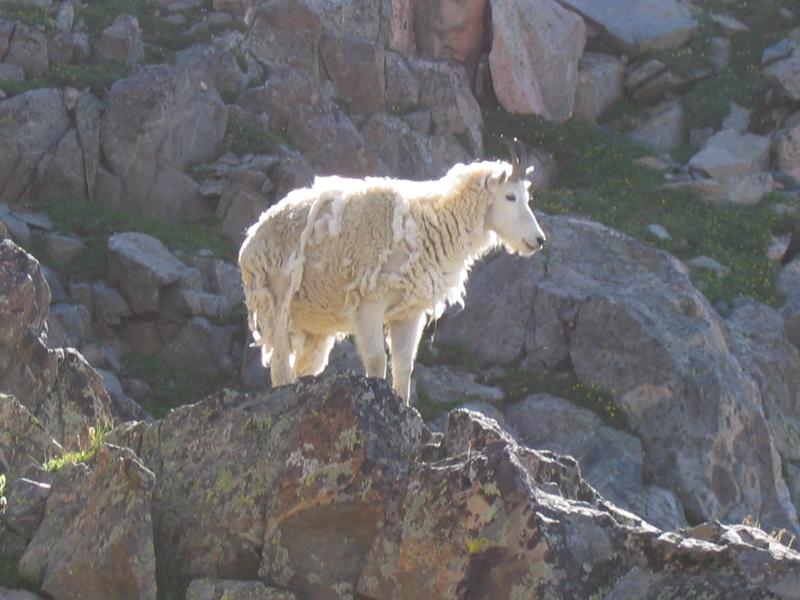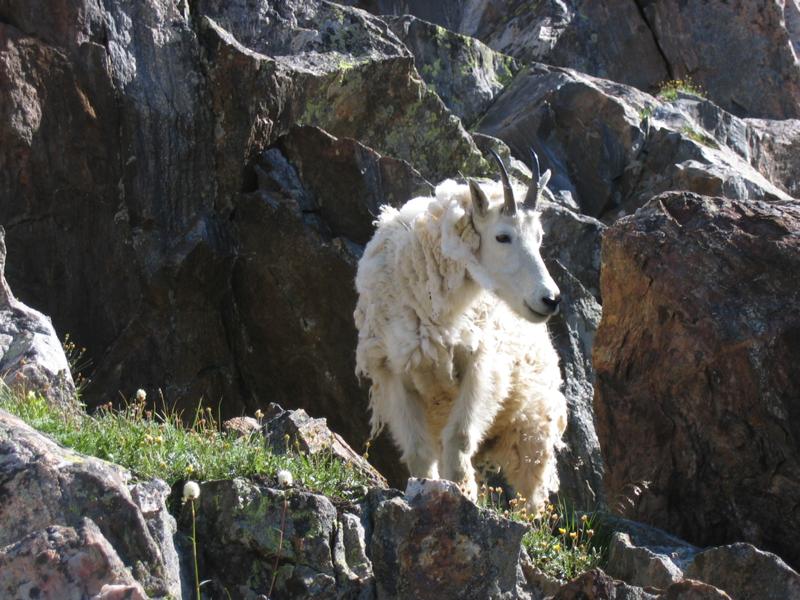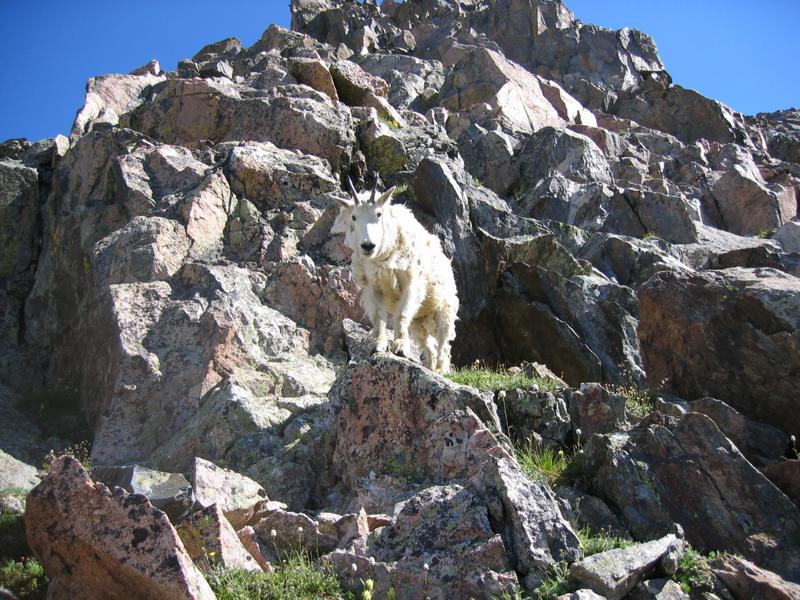 Bill's favorite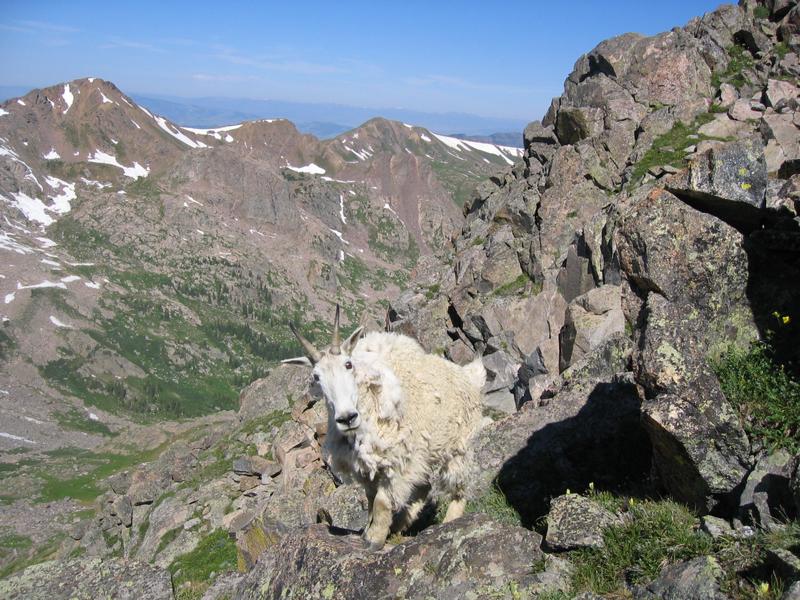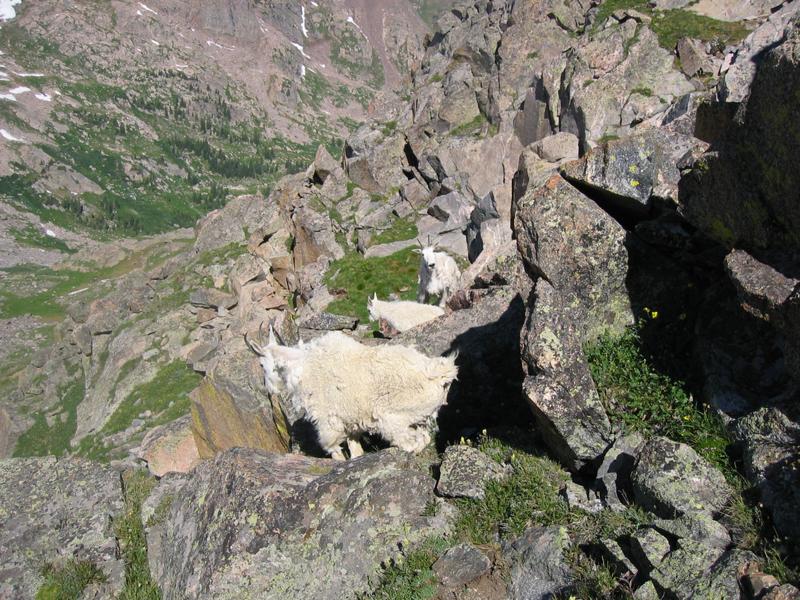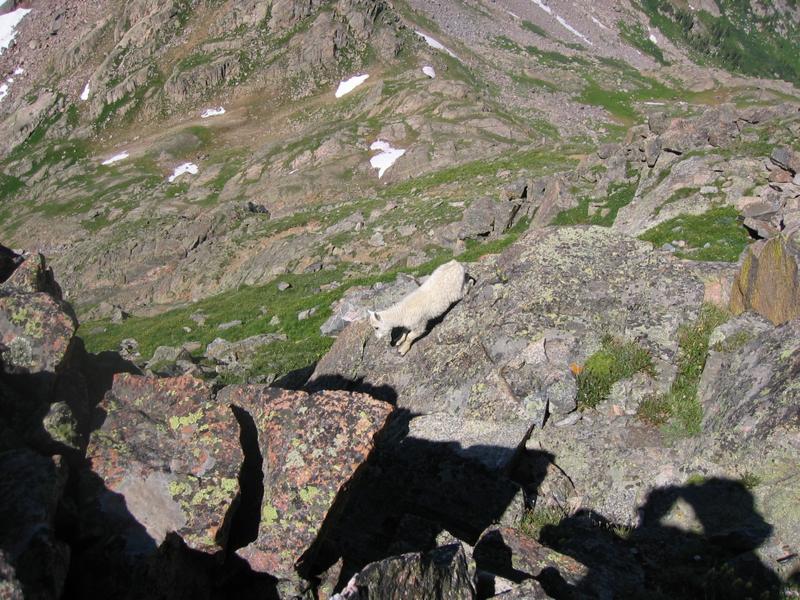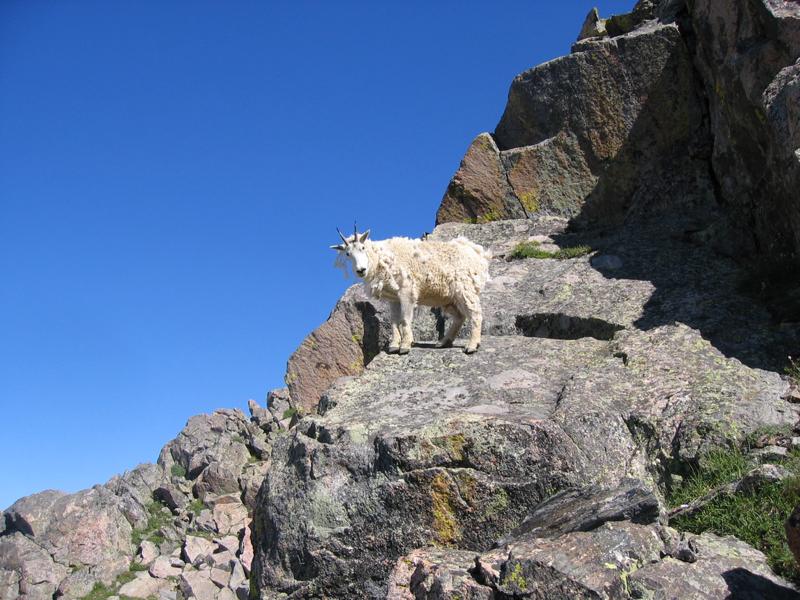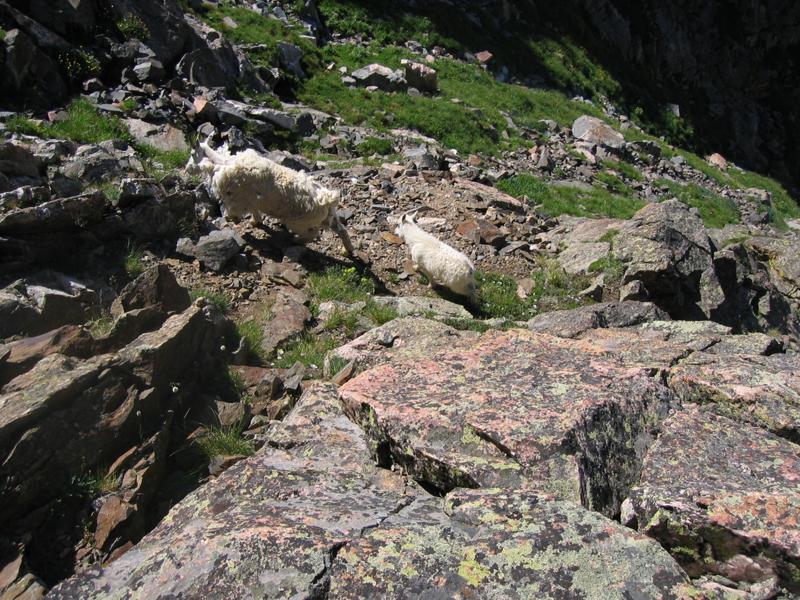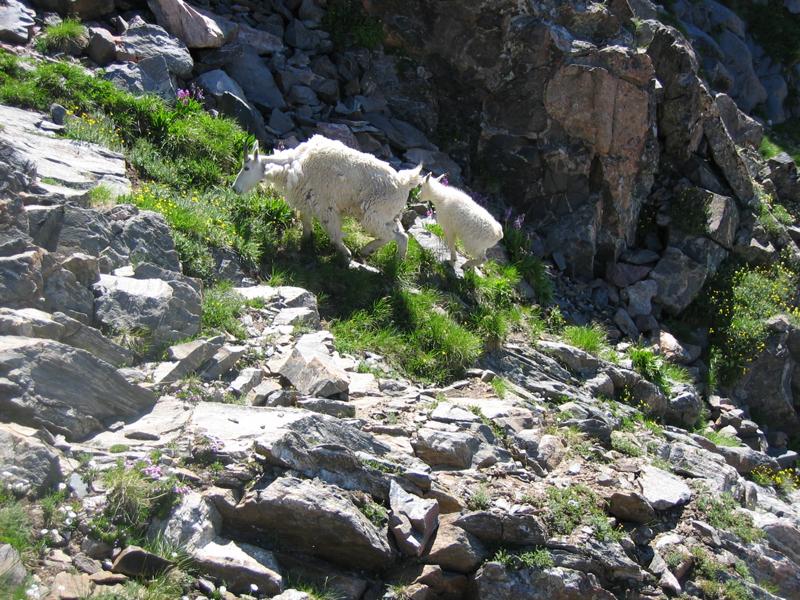 There were 15 goats in this herd, including 2 babies. Can you find ELEVEN in this picture?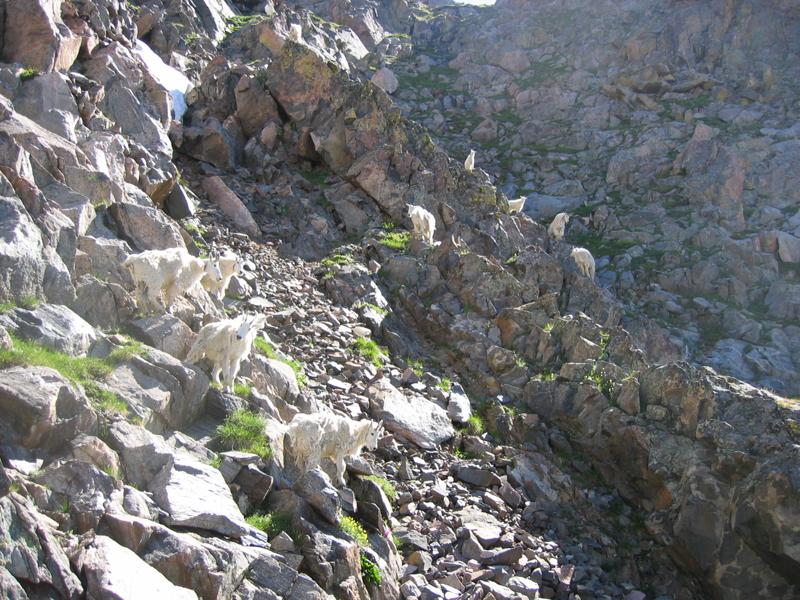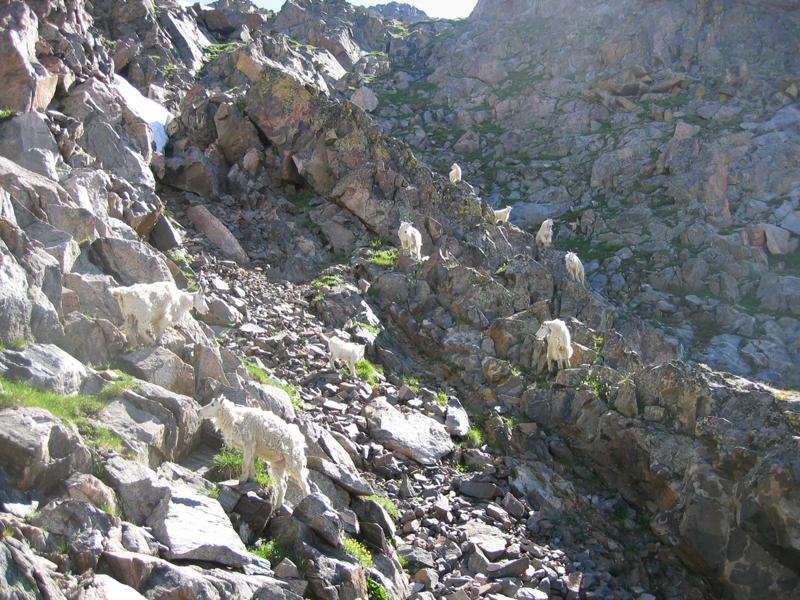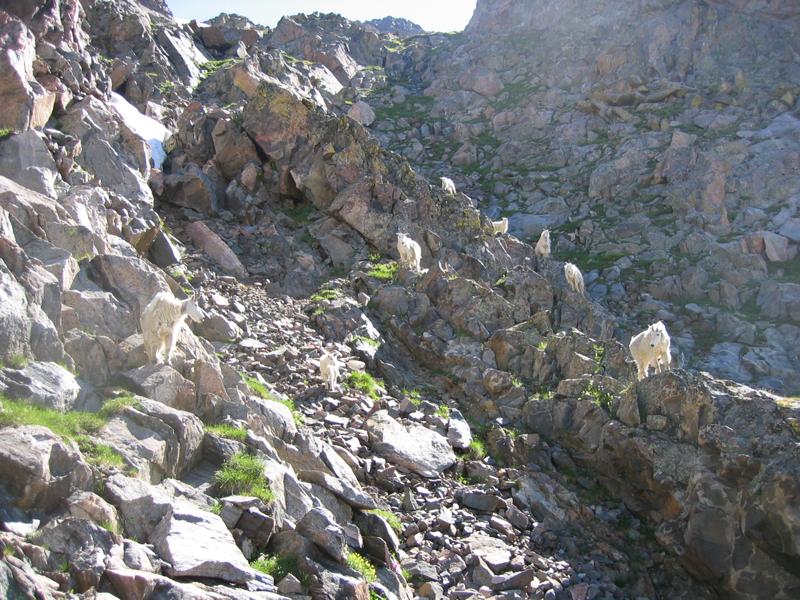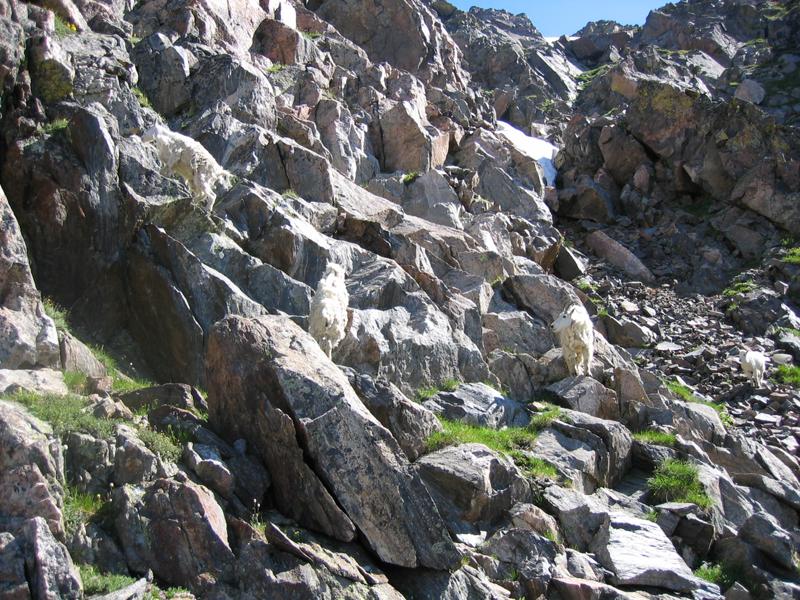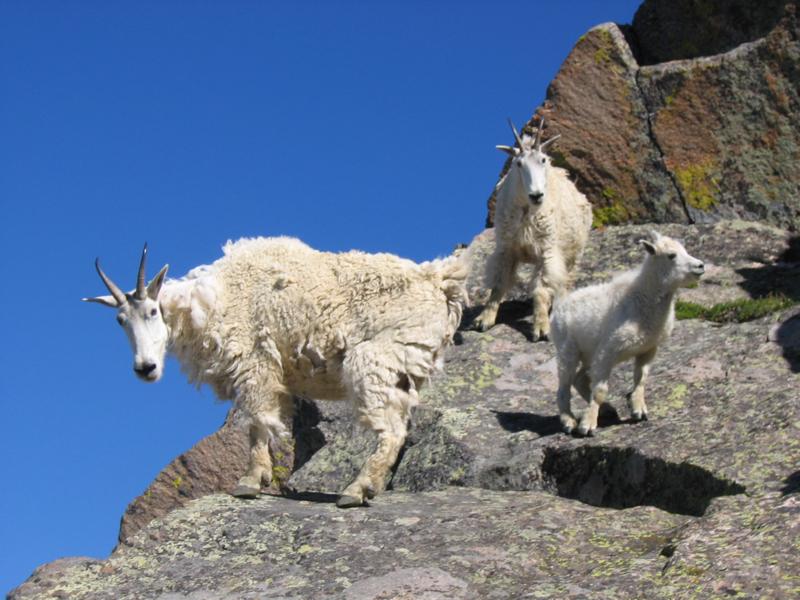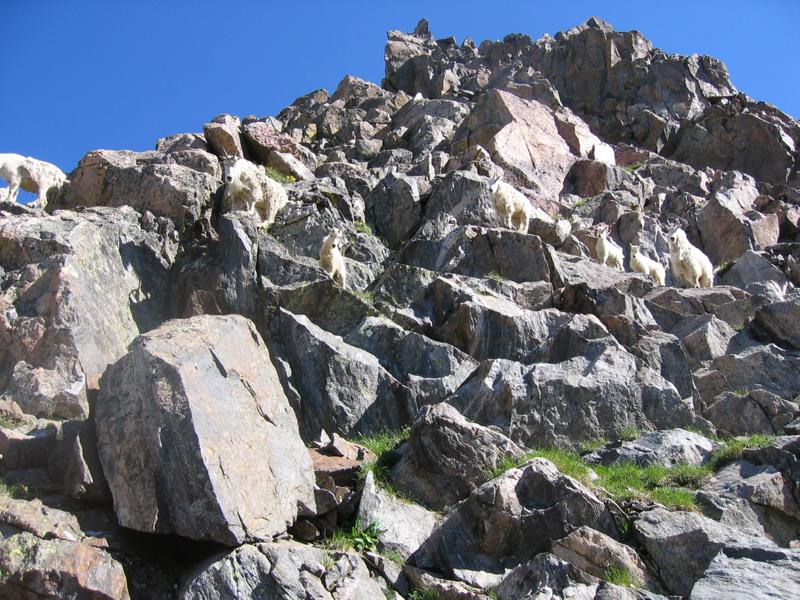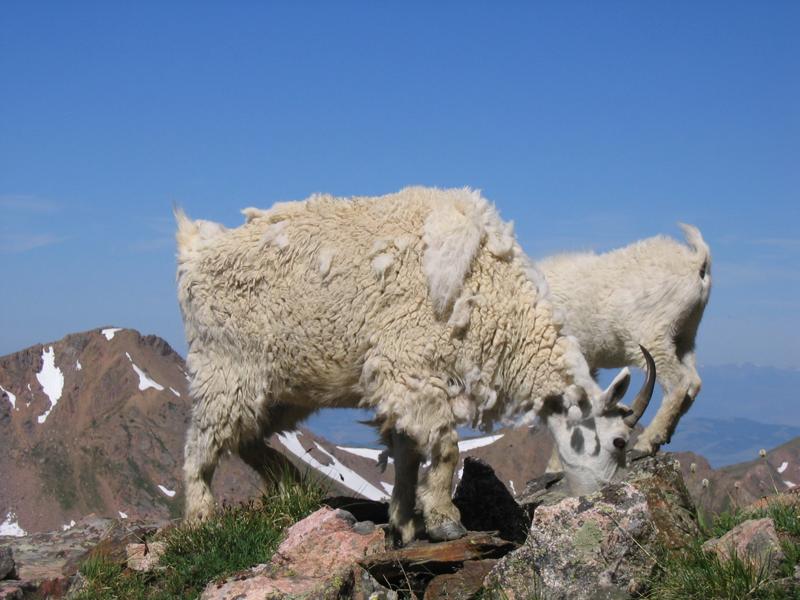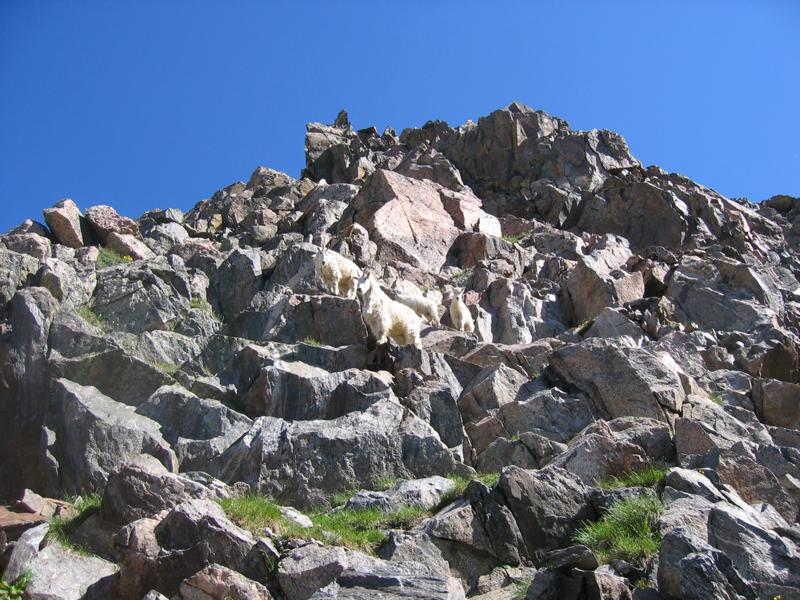 Four hours to the summit.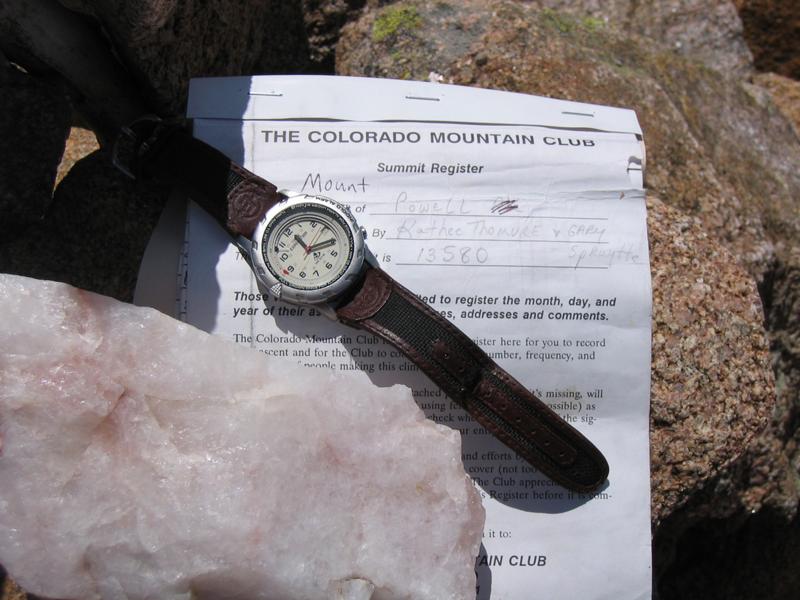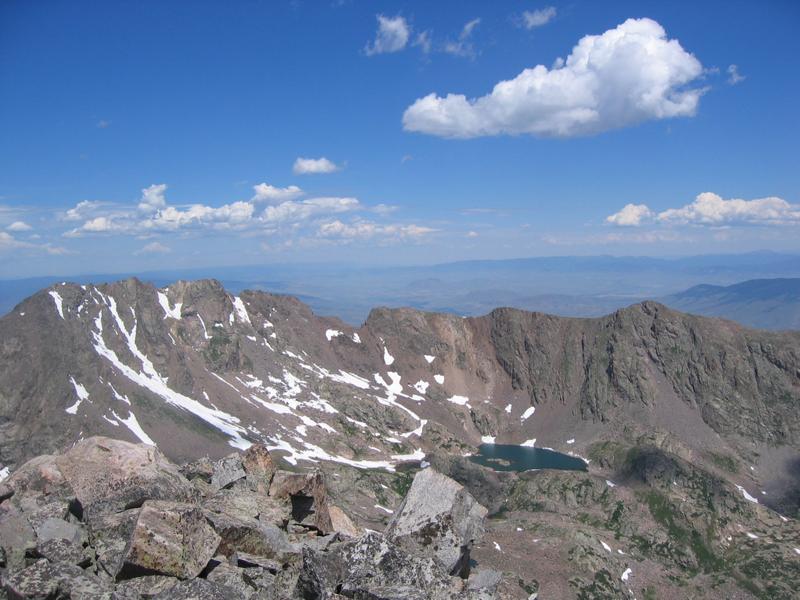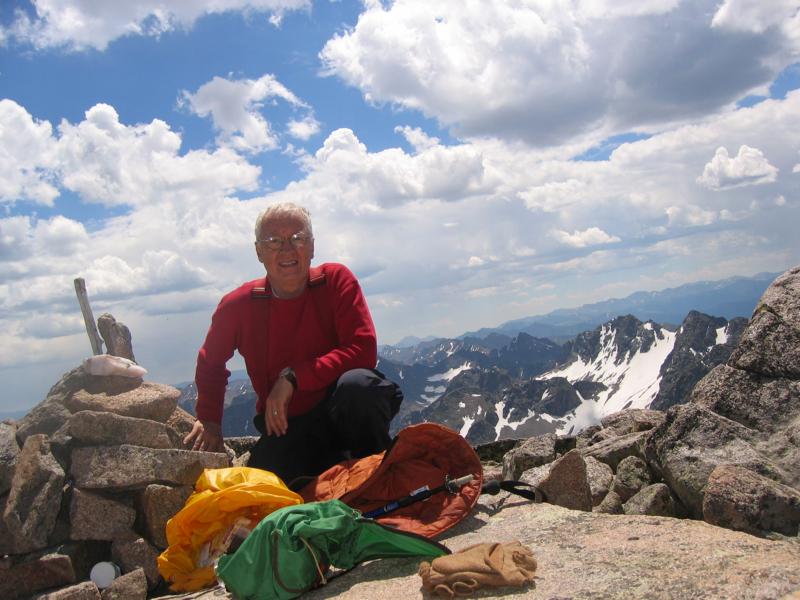 Black Creek drainage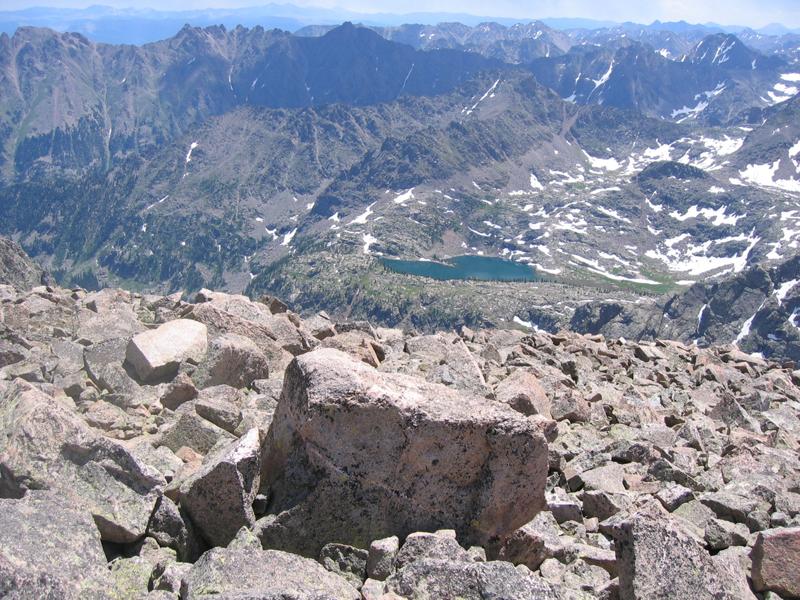 Dora Mountain


Four of the goats joined me on the summit!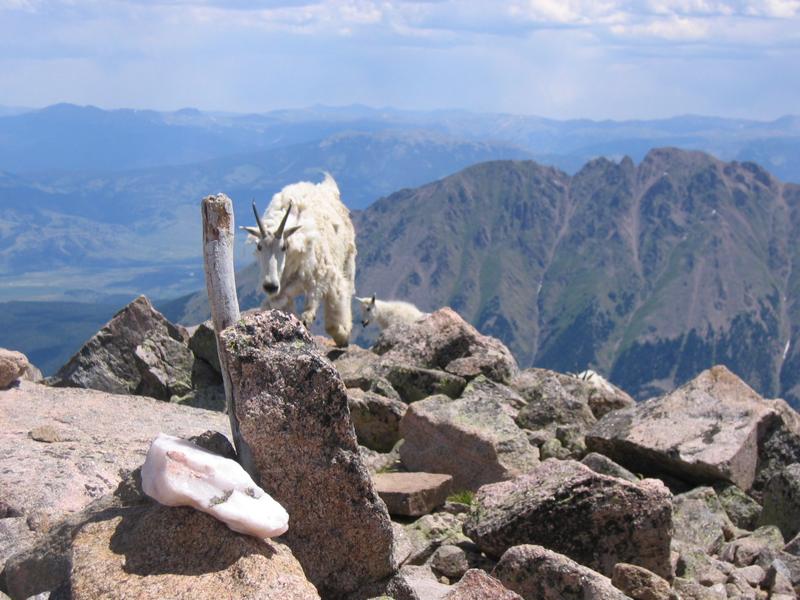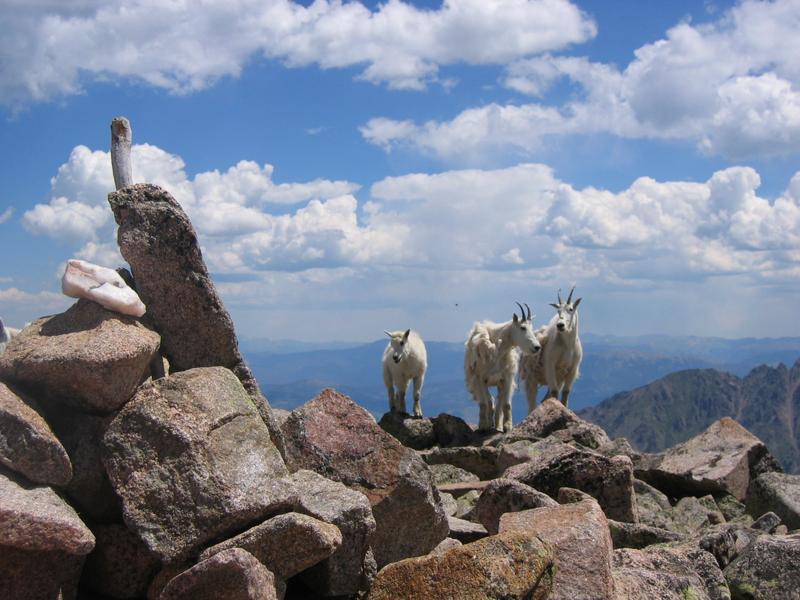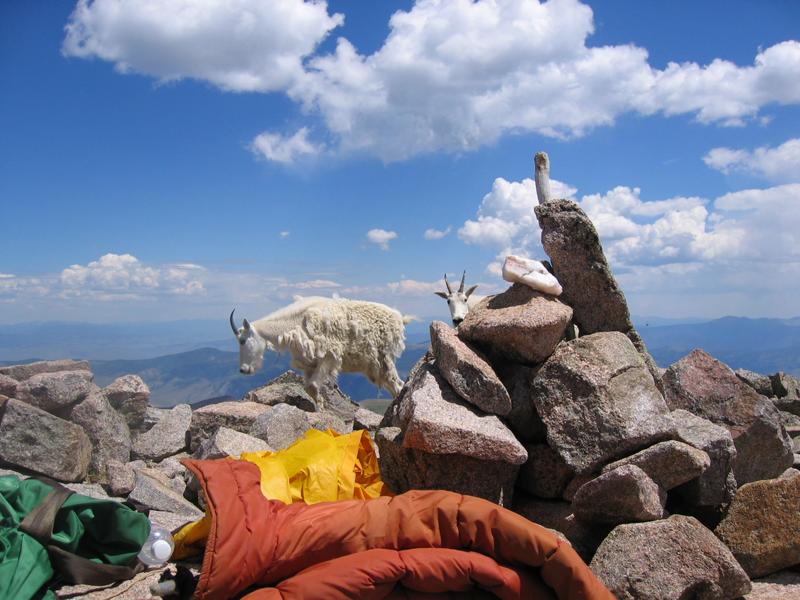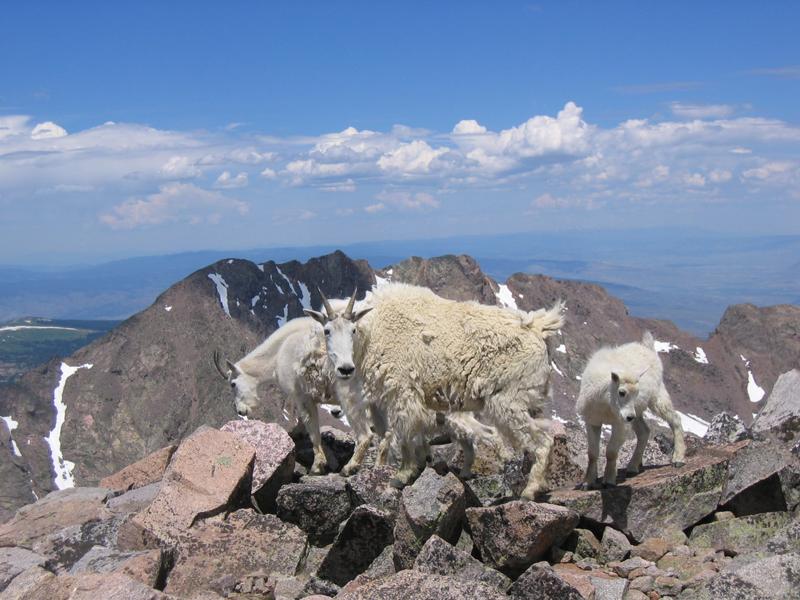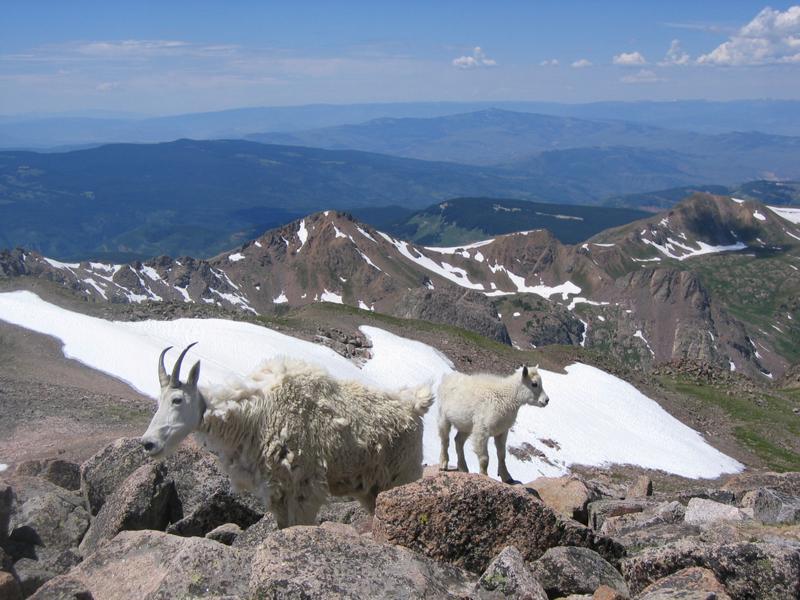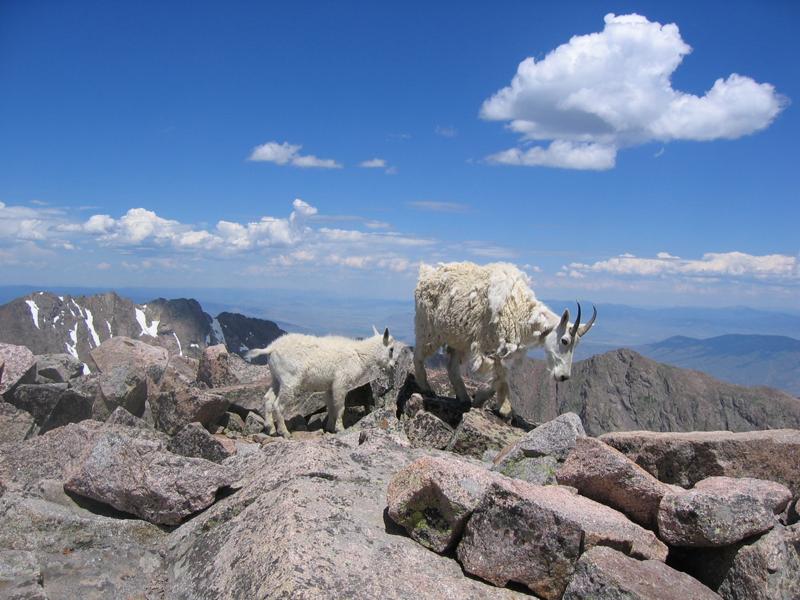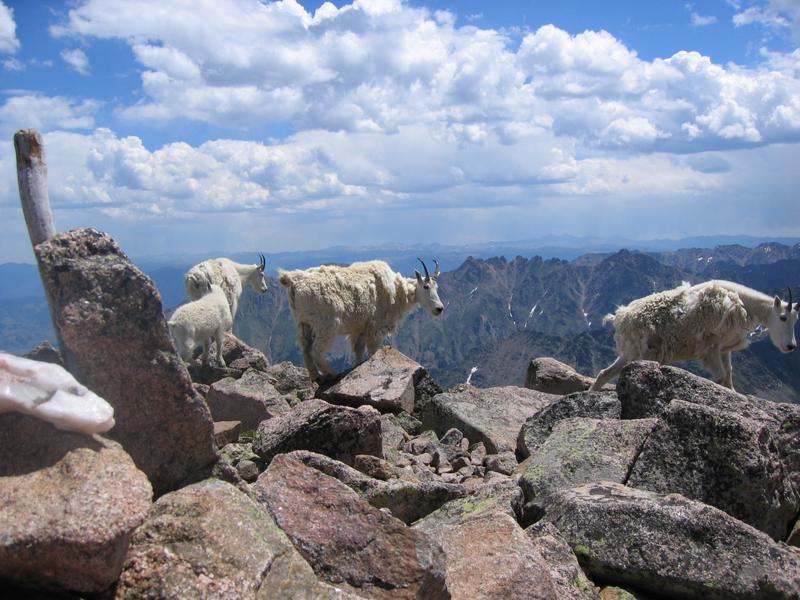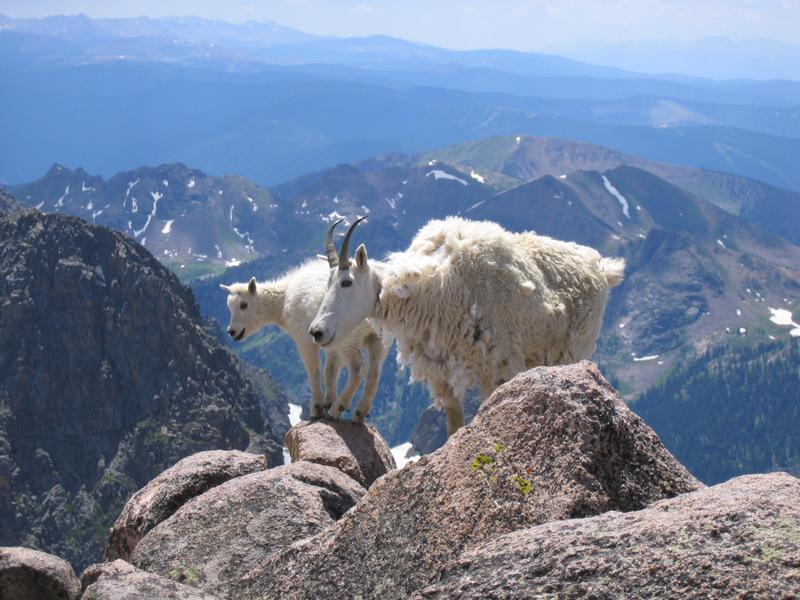 The Summit Pika stashed all the food I offered (it's just right of the middle of the picture)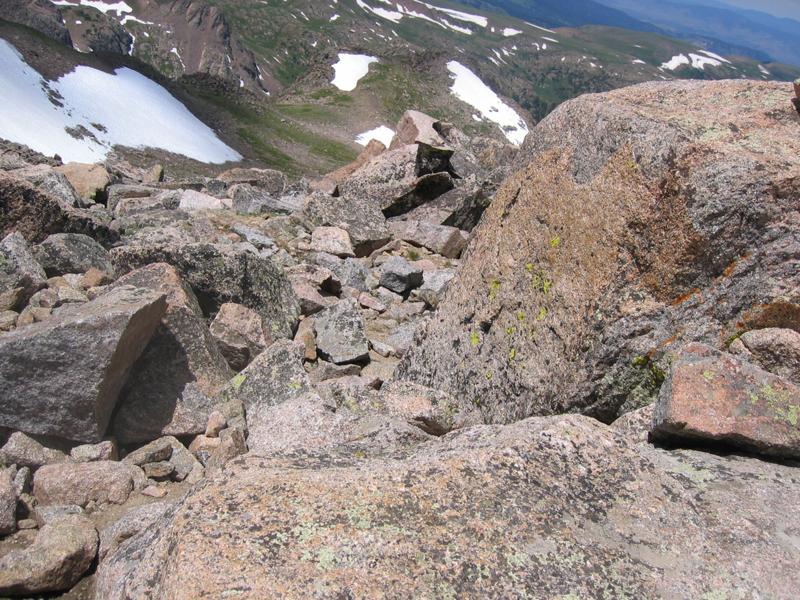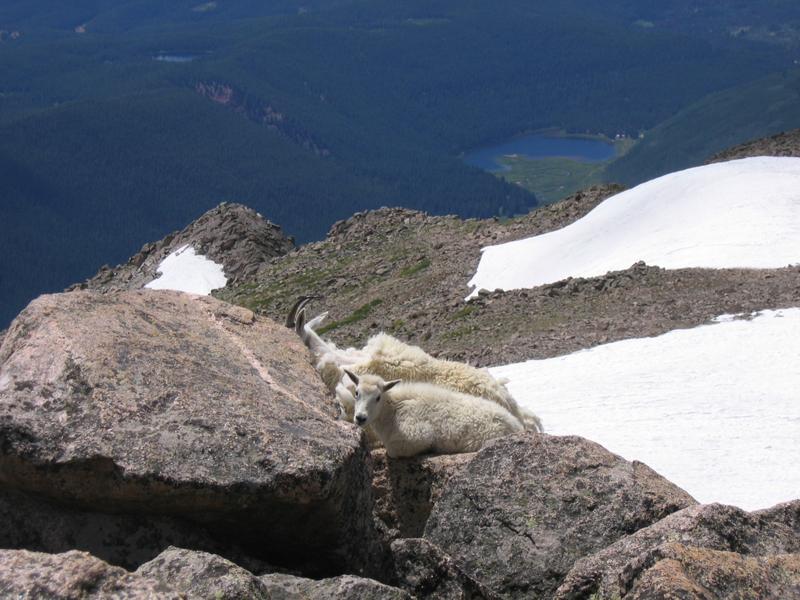 The goats followed me down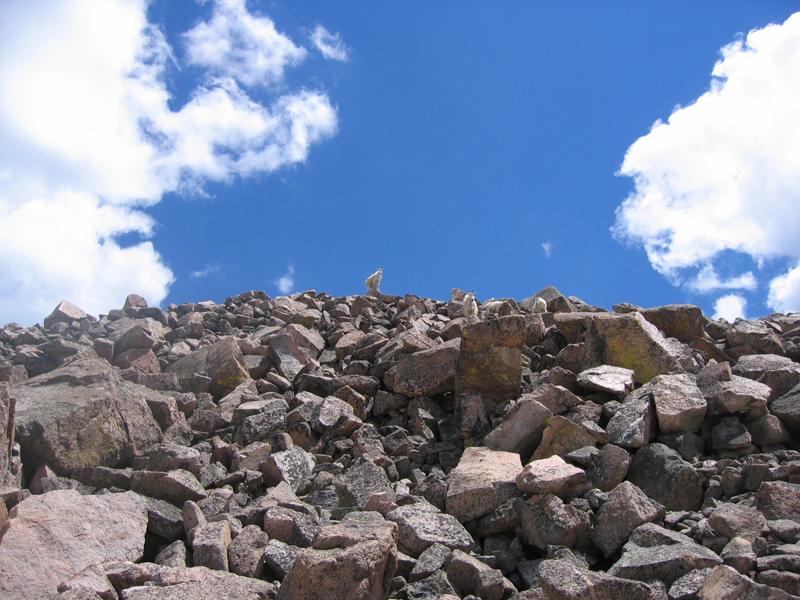 The valley where we camped, with snowy Elliott Ridge above.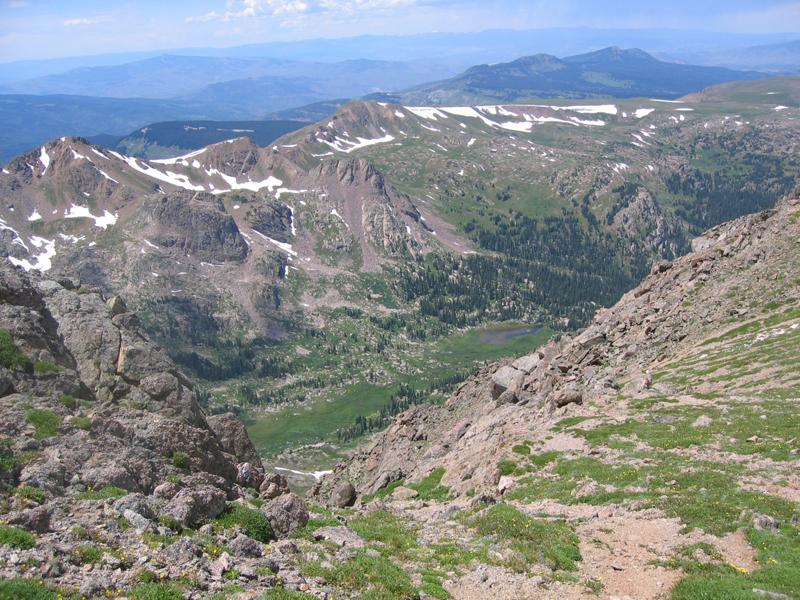 The flowers were spectacular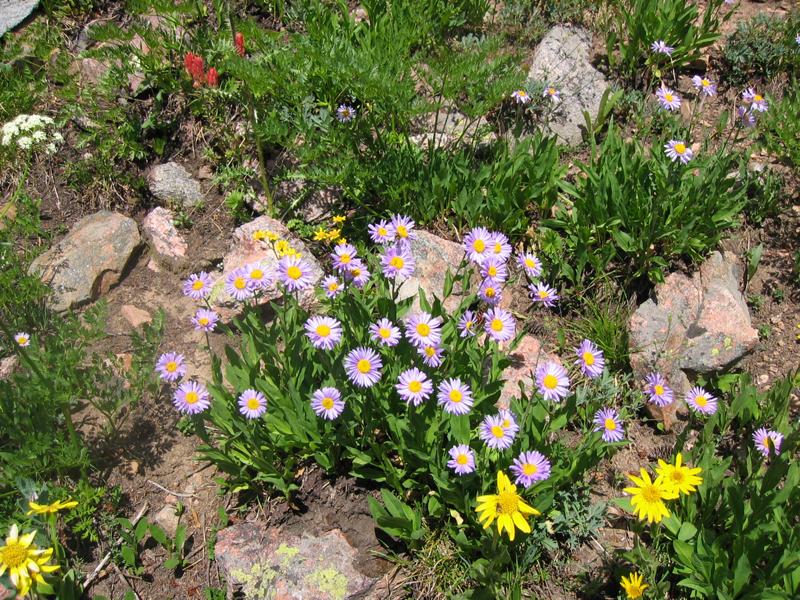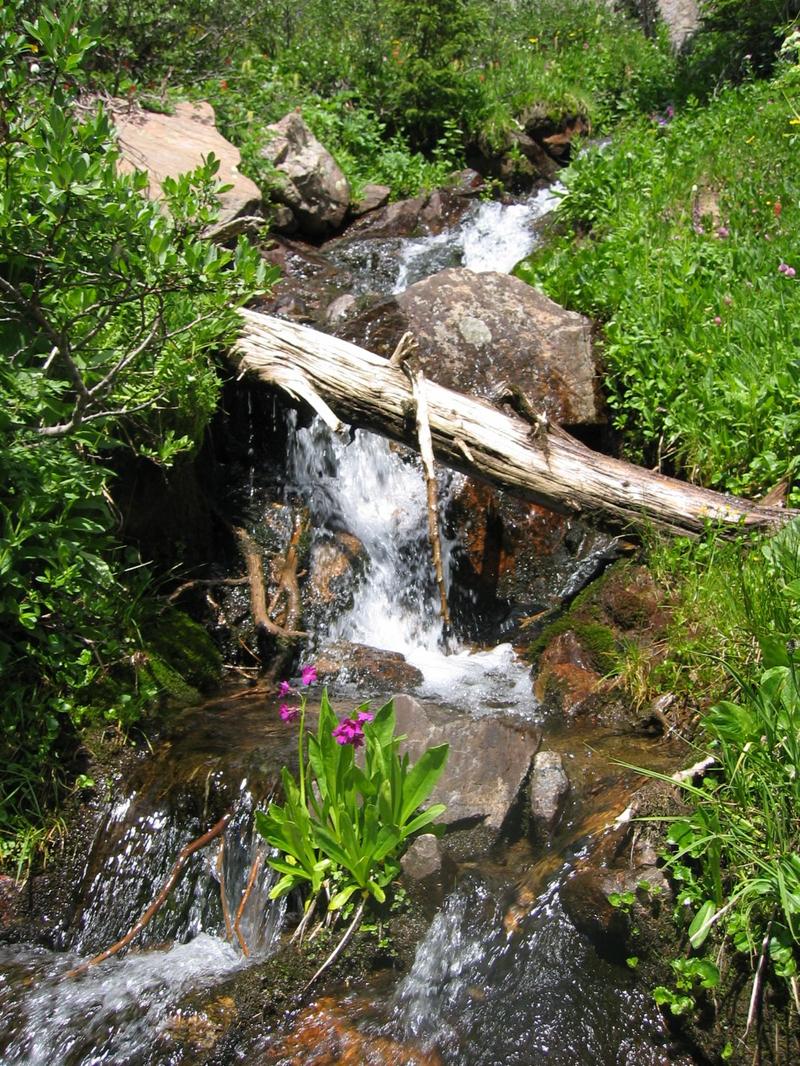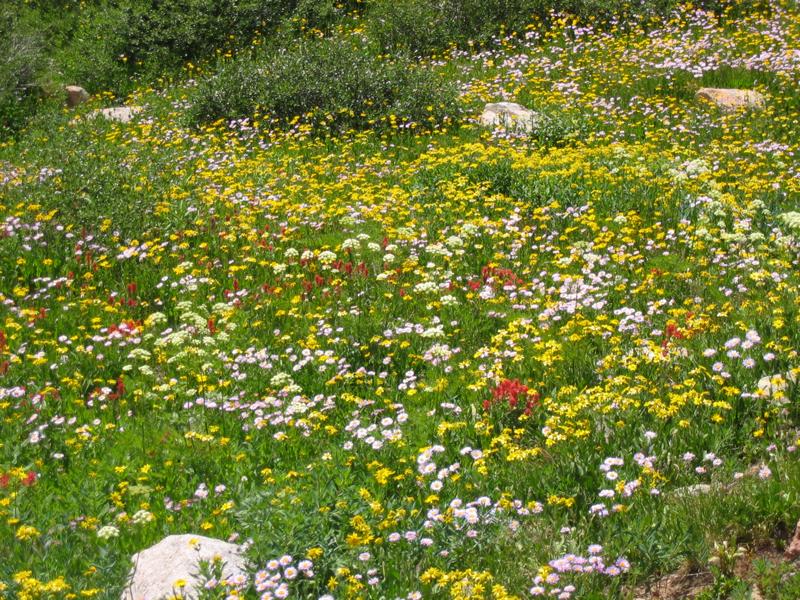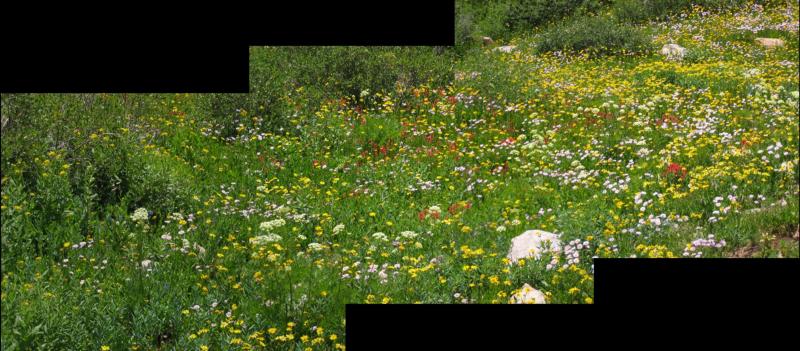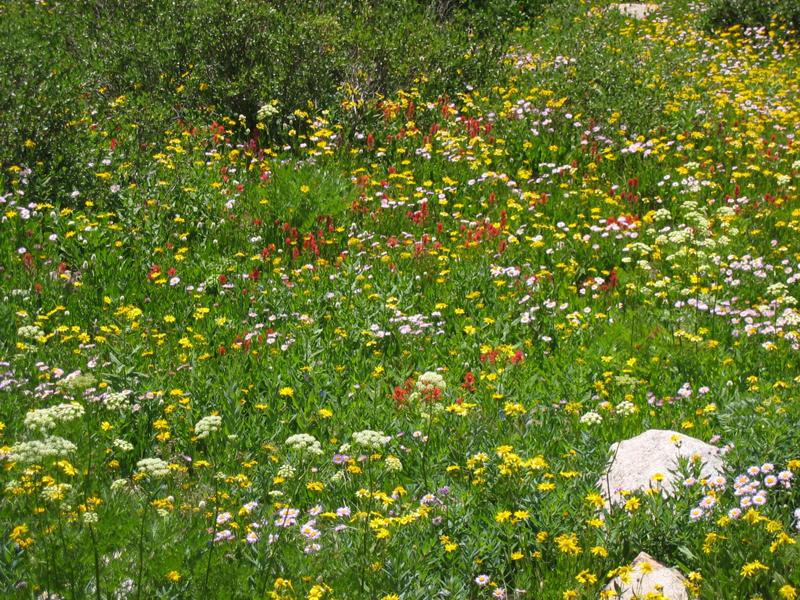 The next day, I hiked out to Lower Cataract Lake. I left camp at 7am, and decided to leave the trail (yellow) and take a shortcut (pink) to Eaglesmere Lake. Bad idea! Nearly six hours later, I found the darn lake and got back on a trail.