SNOW HISTORY

Snow data are from the Snotel Summit Ranch recording station on North Rock Creek. At this station, snow is weighed on a 'snow pillow' and data are converted to equivalent inches of water (SWE=Snow Water Equivalent).
Snowfall year-by-year (movie)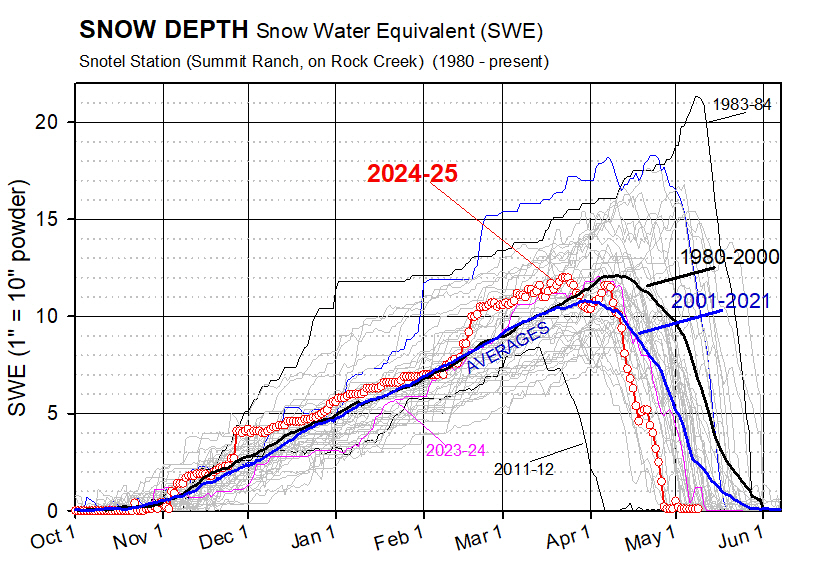 Analysis of these data reveals signs of global warming in the Gores.